نصائح غسيل فعالة لسيارتك المستأجرة
Having a rental car is a much easier and convenient option for quick and economical travelling across Dubai. A wide range of car models is available, such as chevy sonic rental, that suits your needs and preferences. If you frequently use your rented car to commute to your office, getting a dust cover and other dirt over the vehicle can be a common problem. While some users may prefer a professional car wash outside, few may like to wash the car at home that is much safer. Cleaning your rental vehicle may also need to be careful to prevent any damage or scratches. These experts approved cleaning tips will help you make your rental car shiny again:
Pre-rinse
As dust gets deposited on the vehicle due to outdoor use, removing bigger dust particles from the surface is important. Running a rinse using plain water will help remove dust from the surface. Directly rubbing soap water on the vehicle will further push dust particles into the paint finish.
Using the Right Soap
The cleaning products you use will determine the look of your vehicle after the wash. People may usually suggest using any dishwashing liquid that lathers and foams out well for easy cleaning. Using it for car washing is a big no. Dishing washing liquid contain harsh components that can suck out oils and other essential elements from your car finish and affect its shine and paint quality. Use a good car wash soap to ensure proper cleaning without causing any damage.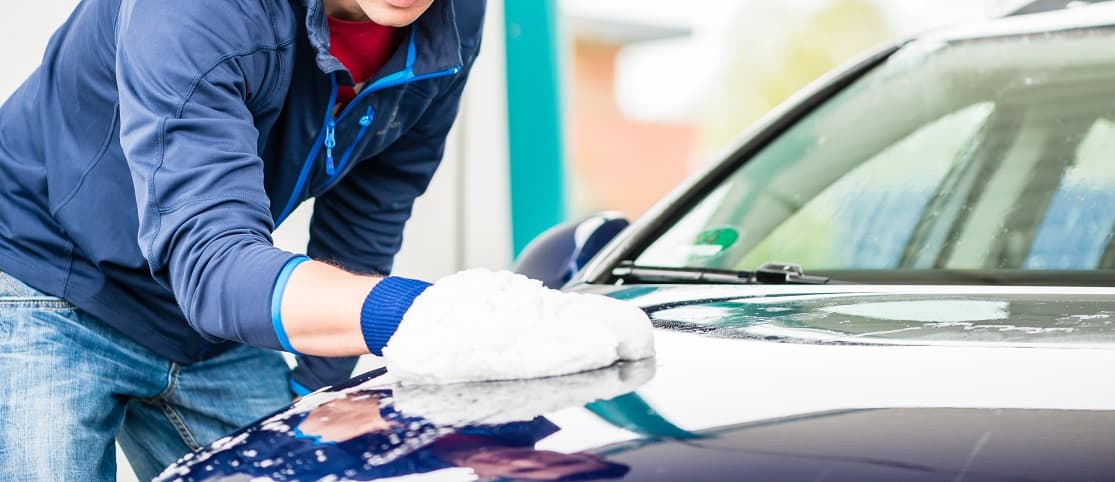 Switch to Micro-Fiber Products
Car users usually prefer sponges to give the vehicle a quick wash. Sponges can be an efficient tool to absorb dirt from the car surface while not causing any tough marks. However, captured grits inside the sponge pores make reusing it quite impossible. A fine-quality microfiber car wash mitt is a better option for washing the car with its smooth microfibers, and it can also be easily cleaned with a rinse. Similarly, you can switch to a microfiber towel instead of the usual chamois. While drying up the vehicle after the wash, using a microfiber cloth will help remove the remaining grit from the surface.
Have Two Buckets
This is a standard method for cleaning – a bucket of soap water and another with plain water for rinsing. While washing the car, lather the surface and remove stains, and dip the mitt in the rinse water bucket to avoid touching the car surface with the same dirt again.