Corporate Vehicle Lease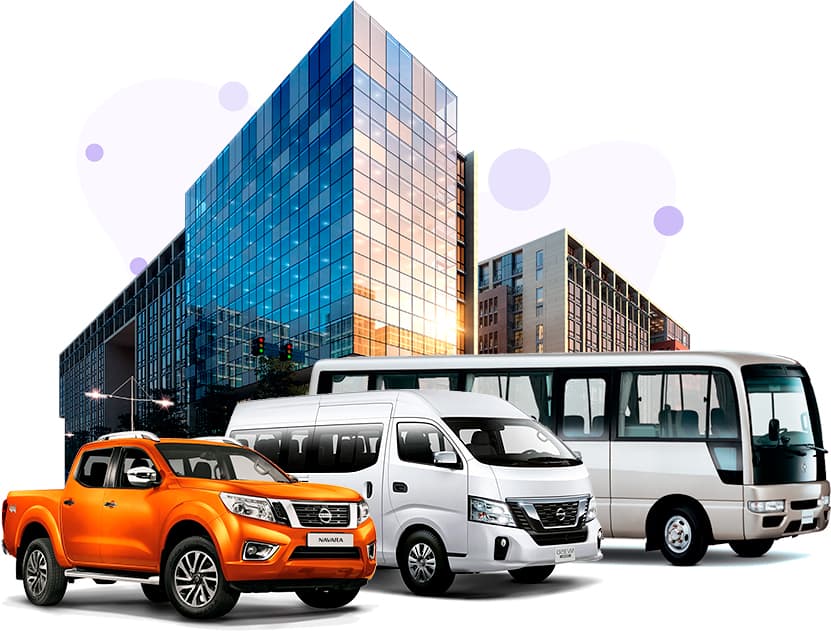 Quick Lease Car Rentals is one of UAE's top independent car and van leasing service provider. We strive to offer our clients affordable corporate lease solutions that are devoid of the usual administrative hassles. Our team of friendly, experienced, and professional vehicle leasing consultants can source vehicles of any make and model, including passenger cars and light commercial vehicles. Whether you are a small/medium size business or an international organization, we provide efficient solutions that are both flexible and customizable. We work closely with manufacturers and large motor groups to offer our clients the most competitive leasing rates across Dubai, Abu Dhabi and across UAE.
Our fleet of vehicles includes economy, mid-sized, and commercial vehicles. The most significant advantage of our corporate leasing plans is that clients will not have to worry about costs such as maintenance, servicing, insurance, and renewal, to name a few. Additionally, businesses will be able to provide their employees with a safe and reliable vehicle to get them where they need to go. If you have any questions about our corporate lease service in UAE, then send us an inquiry or reach out to our team by dialing 800-78425.
Benefits of Leasing for Corporate Businesses
Time Frame
If you do not require a vehicle for long-term use, then corporate leasing can help cover your travel requirements in a much more cost-effective manner.

Taxes and Insurance
Our corporate vehicle lease promotion enables clients to hire any vehicle of their choice without worrying about either tax or insurance charges.
Maintenance and Repair
When you purchase a vehicle of your own, you are required to maintain and repair it regularly. However, at Quick Lease Car Rentals, we take care of any such costs for the entire contract period.
Usage and Ownership
As mentioned, corporate leasing is beneficial for business in the UAE as you don't need to worry about depreciation costs and yet make your travels comfortable.
How We Help
Vehicle Purchase
At Quick Lease, we can procure any vehicle of your choice on your behalf and then lease them out to you at affordable rates. We also have a service by which you can own the car at the end of the contract period.
Registration Management
Vehicle registration can often be a problematic and hectic process that can draw upon your valuable time. With Quick Lease Car Rentals, we also cover the registration process of each vehicle that we procure on your behalf.
Insurance and Accident Repair Management
If in case, the vehicle that's been leased out to you is involved in an accident, our team will take care of all the repair, insurance, and maintenance headaches.

Salik Management
Salik is an innovative toll collection system that exists in Dubai. Every vehicle within the Emirate is required to have a visible Salik tag on their car. Our team will take care of all the specifics from setting up the Salik account to monitoring it on a day-to-day basis.