Hire Hyundai Elantra 2019 (or Similar)
In many ways, the Hyundai Elantra 2019 is a bold departure from the previous cars in the Elantra line. It features an exterior appearance that has been almost totally redesigned. Its triangular headlights, taillights, and unique hexagonal grille ensure the vehicle stands out, even among the other models under the Elantra umbrella. Interestingly, while the exterior of this car differs drastically to the exterior of virtually all of its predecessors, its interior remains virtually unchanged. This is the perfect example of the old saying "If it ain't broke, don't fix it". Inside the 2019 Hyundai Elantra rental car, you'll find all the features that made the line so successful in the first place. These include a seating capacity of five, which makes it a great idea to rent a Hyundai Elantra in Dubai especially for those visiting with friends or family. Meanwhile, a dual-zone automatic climate control system serves to offset the effects of the UAE sun, which can exceed during the summer. This climate control system can be easily managed via a series of intuitive knobs and buttons. A smartphone storage tray allows passengers to not only safely stash their phones away during bumpy rides, but to charge them on the go. Additionally, an infotainment system provides audio and navigation.
So, what about the performance of the Hyundai Elantra 2019? Although the true strength of the car can only be experienced by driving it, those who opt for the Hyundai Elentra rental in Dubai will be impressed when reading about its 2.0-liter 4-cylinder engine. This engine is capable of a staggering 147 horsepower, resulting in a thrilling driving experience that is not offered by most other family-oriented vehicles. Even at high speeds, this car handles wonderfully, and its fuel economy far exceeds industry averages. Further savings can be expected when you hire the Hyundai Elantra from Quick Lease Car Rentals. As one of the recognized and affordable car rental company in Dubai, we take glory in offering multiple deals on the Hyundai Elantra 2019 rental car, with prices starting at just 85 AED. Give us a call today to rent the Hyundai Elantra and enjoy unrivaled car rental experience.
Documents Requirements
Residents and UAE Nationals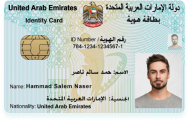 Copy of Driving License & Resident ID
Copy of Resident Visa
Passport Copy (Only for Residents)
Foreign Visitors

Original Passport or Copy
Original Visa or Copy
IDP & License Issued from Home Country
Car options
APPLE CARPLAY / ANDROID AUTO
No
Car options
PAI INSURANCE MONTHLY
60 AED
PAI INSURANCE DAILY
5 AED
FREE DELIVERY (30 DAYS AND ABOVE)
Yes
24X7 CUSTOMER SUPPORT
Yes