As the holiday season is approaching, many travelers would be traveling to Dubai to visit friends and family. Even those residing in the city would seek to meet with their loved ones. Therefore, when it comes to renting a car during the high-volume seasons, you should keep the following tips in mind. It not only will ensure you the best deal, but you will find a vehicle that matches your requirements. Continue reading as we bring you handy tips to consider when renting a car during the holiday season.
Book in Advance
Rental car rates are dynamic in nature and often change based on various factors such as the season and month. By booking your car rental in advance, you save significant amounts on your car rental and are also assured of finding your desired car. This is especially a useful tip if you plan to rent a large-sized car such as an SUV. Given the holiday season and people wanting to travel in groups, the demand for SUVs will be higher. In fact, most car rental companies allow early booking with no cancellation fee – take advantage of such offers and ensure to book your car rental in advance to avoid disappointment due to last-minute booking.
Assess Your Needs
When traveling with a group, it is essential to consider the car's size, cabin, and boot space. You need to understand whether it offers you enough room to accommodate your passengers comfortably as well as the gifts you will be carrying. If you are unsure, you can always speak to the car rental experts who will consult with you to understand your requirements and offer you economy or luxury cars to suit your needs perfectly.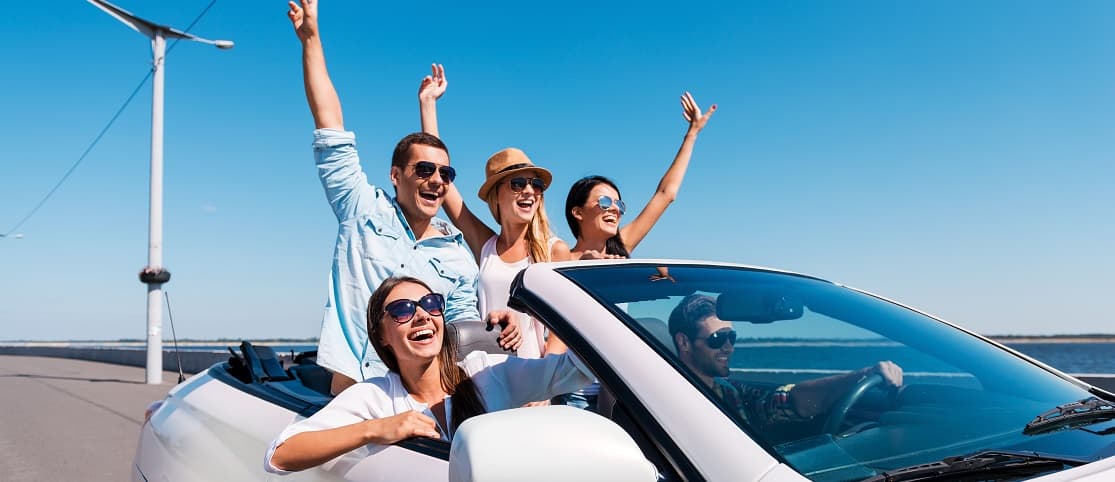 Share Your Flight Information
We also recommend travelers to share their flight details when making a reservation. It is an imperative step that most travelers tend to either overlook or ignore its importance. When you provide your flight details, in case of a delay, the car rental company can provide you with a feasible solution based on the situation. Avoiding this step could lead to additional charges, which you surely wouldn't, especially when you are traveling.
Opt for a Long-Term Rental
If you need a car rental for longer than a day but less than a week, we would suggest opting for a weekly car rental plan. In addition to being a cheaper option, you also get the opportunity to travel and explore the city with ease.
In Conclusion
Keep these tips in mind when booking your car rental during the holiday season, as it ensures significant savings along with a hassle-free experience. Moreover, you get to drive in a car of your choice.