Rent Toyota Yaris Sedan 2015 (or Similar)
If your immediate reaction upon seeing the is that it's a mini Corolla, then you are not the only one who feels that way about the car. The stylish design gives it a very calm and composed look.
The exterior sides of the car have an elegant look, giving its competitors a competitive edge in the market. It comes with standard features of a Toyota such as projector headlamps and key-less entry. In terms of safety, the car has proved itself to be very impressive. The cabin is detailed out aesthetically, giving it an attractive look. The 7-inch infotainment system enables Wi-Fi access and navigation. There is a sufficient amount of space in the rear side of the car and has comfortable seating. The rear armrest comes with cup holders as well as a charging port for both the passengers.
The 15-inch wheels of the vehicle allow noise reduction as well as an efficient fuel. It has a 1.5 liter and 4-cylinder engine, which is surprisingly very quiet, so even at 3000rpm, there's a slight level of sound seeping in through the cabin. The Yaris sedan boasts an enjoyable drive, and if you too want to take advantage, head to Quick Lease Car Rentals, a trusted car rental agency in Dubai. With our zero hidden charges, you avoid any surprise additional charges. It is what sets us apart from other car rental service providers in the region. The rental rates are at optimal prices, suiting the budget of everyone.
In terms of safety and other features, the Yaris has set a high bar for its competitors. It has managed to set the benchmark amongst other cars that are similar in nature to the Yaris sedan. We make the process of booking relatively simple and easy for every customer. Both tourists and residents can rent the Yaris sedan. Benefit from free service and maintenance, enabling you to save further on your car rental. The rates are the best in the market, and worth for the quality one will find in our range of cars. The team is happy to help you at every step, especially if you are a novice car rental driver. Those who are experts in the field may also reach out to us for any further clarification. Contact us on +97144087300.
Documents Requirements
Residents and UAE Nationals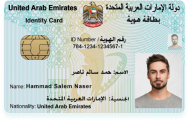 Copy of Driving License & Resident ID
Copy of Resident Visa
Passport Copy (Only for Residents)
Foreign Visitors

Original Passport or Copy
Original Visa or Copy
IDP & License Issued from Home Country
Car options
APPLE CARPLAY / ANDROID AUTO
No
Car options
SECURITY TYPE
Credit Card
FREE DELIVERY (30 DAYS AND ABOVE)
Yes
24X7 CUSTOMER SUPPORT
Yes