Toyota Yaris Hatchback 2017 for Rent (or Similar)
The Toyota Yaris is comparatively bigger, sharper and more distinct in shape as opposed to its previous models. It is an excellent compact car that has earned itself a loyal following over the years. The car's practicality and reliable nature is the base of its reputation. On the interiors, you'll find features like a rearview camera, touchscreen infotainment system, and it surprisingly comes equipped with plenty of legroom. So, if you seek to rent a car in Dubai, the Toyota Yaris is ideal. Equipped with a 1-liter three-cylinder petrol, the Toyota Yaris rental is an excellent solution for all your short trips around the city. In terms of driving, the car gives the driver a smooth drive, with steering wheels indicating the position of the front wheels. The new Yaris models now come with the ability to connect Bluetooth and stream music, as well as a USB port and audio controls on its steering wheel.
If you plan to rent the Toyota Yaris in Dubai, you will instantly notice a significant improvement in the materials used in its interiors. They have also stepped up the infotainment system, with an impressive high-resolution screen. The new models have noticed a reduction in the noise levels, compared to its previous models, which is an excellent option for drivers in Dubai. When renting at a trusted car rental agency like Quick Lease Car Rentals, you are guaranteed high quality and well-maintained cars. Our booking process is easy, quick and efficient, so rest assured, customers who rent the Toyota Yaris with us will get to enjoy an elevated car rental experience. We require minimum documents for both residents and tourists alike. Apart from low deals on our car rental service in Dubai, you also benefit from free service and maintenance. Hire the Toyota Yaris, an economical and ideal car for anyone who's in search of a low budget vehicle. It's the best and conventional car on rent with a further reduction in the price.
This Japanese supermini is robust and reliable, despite the dainty look, and performs up to your expectations. A solid choice amongst the extensive range of subcompact cars present in the market, when you choose to hire the Toyota Yaris in Dubai, you get to enjoy a plethora of benefits. The car comes equipped with plenty of standard features and excellent reliability in terms of safety. Impress your peers with its agile handling and excellent mileage. To rent the Toyota Yaris, you may fill out the form on our website. Alternatively, you may reach out to us on +97144087300. Get free pick-up and delivery on the Yaris when booking the car rental with us.
Documents Requirements
Residents and UAE Nationals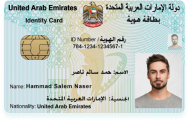 Copy of Driving License & Resident ID
Copy of Resident Visa
Passport Copy (Only for Residents)
Foreign Visitors

Original Passport or Copy
Original Visa or Copy
IDP & License Issued from Home Country
Car options
APPLE CARPLAY / ANDROID AUTO
No
Car options
SECURITY TYPE
Credit Card
FREE DELIVERY (30 DAYS AND ABOVE)
Yes
24X7 CUSTOMER SUPPORT
Yes