Toyota Previa 2019 Rental (or Similar)
The Toyota Previa 2019 is here to offer its customers a perfect blend of sleek design, utmost comfort, and luxurious interiors. Its distinctive aerodynamic design allows it to stand out from the crowd. The Previa is powered by a 2.4-litre engine, delivering a swift power; and is linked to an intelligent 4-speed automatic transmission, further providing a highly responsive and smooth shift. The cabin is spacious, and the vehicle offers a stress-free and effortless driving mode. In terms of safety, this is one of the safest amongst its class that comes equipped with safety features such as front, rear and curtain side airbags, and knee airbags for the driver. The spacious legroom is a distinctive feature of this seven-seater, as most vehicles of this type cannot comfortably accommodate full-sized adults. If the last row of seats is folded completely flat, the middle row seats can be adjusted to slide to the rear and also recline, giving the feel of a business-class experience.
The Previa 2019 includes features such as quality leather seats, keyless entry and ABS for safety amongst several other impressive features. The vehicle is ideal for a family, as Toyota has ensured complete protection to the driver and its passengers. Every button and knob are placed aesthetically, so drivers don't get distracted when trying to switch on the radio, the air conditioner, or when rolling down the windows. The gear is placed conveniently near the multimedia entertainment system, so the driver is in complete control of all the functions. If you plan on visiting Dubai or want to head out on a road trip with your friends and family, don't look beyond the Toyota Previa 2019. We at Quick Lease Car Rentals offer flexible rental plans along with free delivery. Our car rental applies to both tourists and residents, where we require minimal documents for you to rent the car. Call us today for more information on how you can rent the vehicle.
Documents Requirements
Residents and UAE Nationals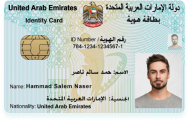 Copy of Driving License & Resident ID
Copy of Resident Visa
Passport Copy (Only for Residents)
Foreign Visitors

Original Passport or Copy
Original Visa or Copy
IDP & License Issued from Home Country
General Information
PAYMENT TYPE
Credit Card, Cash
Car options
APPLE CARPLAY / ANDROID AUTO
No
Car options
PAI INSURANCE MONTHLY
60 AED (optional)
PAI INSURANCE DAILY
5 AED (optional)
FREE DELIVERY (30 DAYS AND ABOVE)
Yes
24X7 CUSTOMER SUPPORT
Yes