Rent Tesla Model X 2018 (or Similar)
Tesla has been pushing the limits of exceptional engineering and technology, giving top brands a run for their money. The 2018 Tesla Model X brings together the fierceness of any petrol or diesel driven vehicle and packs it into a 375kW engine. The top of the range of liquid cooling gives you the high-performance drive you are looking for on your next trip to the UAE.
The electric vehicle boosts from 0-100km/h in only 5.0 seconds, enabling you to reach your destination on time and in style. The 75-kWh battery allows for up to 380 kilometres of travel before you can make your next fuel stop. This way, you can cover long distances during your trip in Dubai. This environmentally friendly, five-seater is perfect for you and your family to explore the sights that the UAE has to offer with a large trunk to accommodate all of your packing needs. As the forerunner in electric car innovation, rest assured, the technological innovation will be comparable to none in its class.
The 2018 Tesla Model X comes equipped with a large touch screen with the latest Tesla 10 operating system, which can be controlled straight from your iPhone or Android device. You are even able to run both Netflix and YouTube right from the comfort of your vehicle – a milestone for electric and petrol-driven cars alike. The most sought after feature remains the karaoke feature allowing you and your passengers to sing along to a range of classic songs right from the comfort of your car. The 2018 Tesla Model X has been ranked the 'safest SUV' ever offering review camera assist, lane control, blind-spot monitoring, and automated emergency braking, giving you the safest drive possible. Visit Quick Lease Car Rentals, a leading car leasing company in Dubai. We offer you great deals on every car, including free service and maintenance. We are available on WhatsApp, making communication easier for those outside the country.
Documents Requirements
Residents and UAE Nationals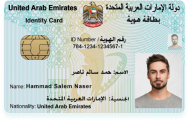 Copy of Driving License & Resident ID
Copy of Resident Visa
Passport Copy (Only for Residents)
Foreign Visitors

Original Passport or Copy
Original Visa or Copy
IDP & License Issued from Home Country
Car options
APPLE CARPLAY / ANDROID AUTO
Yes
Car options
FREE DELIVERY (30 DAYS AND ABOVE)
Yes
24X7 CUSTOMER SUPPORT
Yes