Rolls Royce Wraith 2018 Rental (or Similar)
Dubai has a rich historical past that has attracted visitors through its charms and beauty for years. The best way to explore this majestic wonder is with a rental car. If you have already decided to hire a rental, then why not go with the most potent and dynamic vehicle in history? The Rolls Royce Wraith. The Wraith comes equipped with a turbocharged 6.6L - V12 engine with rear-wheel drive and a suspension that minimizes body rolls while steering at high speeds. This powerful Rolls Royce is one of the sportiest models the brand has ever created, but this does not mean that they have compromised on luxury. It comes fitted with four state-of-the-art seats that make you feel as if you are sitting on a cloud and ample legroom even for the rear-side passengers. The Driver's Assistance System and adaptive cruise control plus self-adjusting suspension make driving this beauty around the streets of Dubai a breeze. iDrive technology allows you to remain in complete control of your on-road driving experience, and its touchpad inlay, which is unique to the Rolls Royce brand, permits you to control almost everything.
The streets of Dubai can become very crowded, but parking is no more a problem thanks to the advanced camera system present in the Wraith that assists you with parking and seeing around corners. The vehicle also comes with in-built night vision displays that illuminate obstacles on the road at night time. Our team here at Quick Lease Car Rentals prioritizes the safety of our passengers at each turn. Each of our rental vehicles is regularly sent in for maintenance and held to the highest safety tests and regulations. By opting to rent one of our cars, you won't cut a giant hole into your budget as they are some of the most reasonably priced in the UAE. Customers can choose to either place their booking online or walk-in into our office at Al Barsha. Our team of friendly consultants shall be with you every step of the way to help you choose a vehicle for your travels in Dubai.
Documents Requirements
Residents and UAE Nationals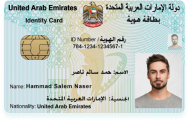 Copy of Driving License & Resident ID
Copy of Resident Visa
Passport Copy (Only for Residents)
Foreign Visitors

Original Passport or Copy
Original Visa or Copy
IDP & License Issued from Home Country
Car options
APPLE CARPLAY / ANDROID AUTO
Yes
Car options
FREE DELIVERY (30 DAYS AND ABOVE)
No