Rent Rolls Royce Ghost Series 2018 (or Similar)
A Rolls Royce commands attention wherever you go, and the ghost is the ultimate in style and elegance. You are sure to attract attention and impress strangers as they admire your ride and snap a few pictures as you drive by. This large sedan offers tons of legroom and is picture-perfect from every angle. Inside the car, the whisper-quiet cabin ensures that you won't be disturbed by the noise of the traffic. Slip off your shoes and run your toes over the lambswool carpet. The interior is finished with stainless steel, orange leather, and wooden accents. The 6.6-liter V12 engine has 605 pound-feet of torque, which commands so much power, it has close to 600 horsepower and accelerates impressively. Built like a tank and embedded with state-of-the-art safety features, the Rolls Royce Ghost is further enhanced with cameras and head display that makes parking and reversing easier.
The Rolls Royce is known as one of the most exclusive car brands and is often reserved for the very rich among us, but you can drive this magnificent beauty at a fraction of the cost by leasing it from Quick Lease Car Rentals on both long term or short-term leasing arrangements. The smart transmission gearbox uses satellite navigation to downshift for you if necessary. This 4-door vehicle is perfect for those that prefer to be driven around by a chauffeur. There is ample space for passengers as well as a big boot room to store away all your luggage. A lot has gone into making the newer, safer version of the Ghost, including power steering upgrades and an anti-roll bar system. The Ghost comes complete with the BMW iDrive infotainment system, a touch-screen display, 16 speaker audio system, and Wi-Fi hotspot. The air suspension makes it feel as if you are driving on a cloud, you won't even feel the bumps or sharp corners.
Documents Requirements
Residents and UAE Nationals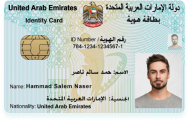 Copy of Driving License & Resident ID
Copy of Resident Visa
Passport Copy (Only for Residents)
Foreign Visitors

Original Passport or Copy
Original Visa or Copy
IDP & License Issued from Home Country
Car options
APPLE CARPLAY / ANDROID AUTO
Yes
Car options
FREE DELIVERY (30 DAYS AND ABOVE)
Yes
24X7 CUSTOMER SUPPORT
Yes