Rolls Royce Dawn 2018 Rental (or Similar)
A new dawn has risen, and its name is the Rolls Royce Dawn. The Rolls Royce brand has always been synonymous with luxury. The Dawn does live up to the brand's reputation as a sleek convertible that offers a unique on-road experience. Unlike other the vehicles provided by the brand, the Rolls Royce looks sporty and stylish from the outside and guarantees a smooth ride suited to a more relaxing driving style. The suspension is softer thanks to the air-sprung cabriolet that helps the vehicle in adjusting to any on-road condition. The 6.6-liter turbocharged V12 engine is what powers this beast and allows it to go from 0 to 60mph in 4.3 seconds. As the vehicle is big and long, driving it may not be as straightforward as it seems. The interior is fitted with luxurious leather and wooden accents and rear-end seats are roomy and comfortable. If you feel like taking the top down on a sunny day, the fabric roof can be retracted in under 21 seconds, even at speeds of 30mph.
Even though this car is large, it is also very graceful, and even the meanest pothole can cause no trouble for it and you would rarely feel it inside. GPS technology ensures that you won't get lost while you are exploring the city streets. The driver's assistant feature offers night-vision for those night-time drives while the TV tuner allows you to watch your favorite program on the go or switch on cartoons to keep your kids entertained. The climate control feature helps you remain cool in the blistering heat. If you prefer to sit back and relax, then you can apply for a chauffeur to drive you around. At Quick Lease Car Rentals, we have everything you are looking for and are waiting to assist you to make your holiday in the UAE one to remember. All vehicles are held to top safety standards and are available on both long-term and short-term rental plans. Contact us today on 800-78425 to know more.
Documents Requirements
Residents and UAE Nationals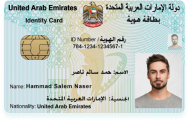 Copy of Driving License & Resident ID
Copy of Resident Visa
Passport Copy (Only for Residents)
Foreign Visitors

Original Passport or Copy
Original Visa or Copy
IDP & License Issued from Home Country
Car options
APPLE CARPLAY / ANDROID AUTO
Yes
Car options
FREE DELIVERY (30 DAYS AND ABOVE)
Yes
24X7 CUSTOMER SUPPORT
Yes