IT'S TIME TO GET YOURSELF A ROLLS ROYCE CULLINAN ON RENT IN DUBAI (or Similar)
Are you in the market for luxury car rental in Dubai? Then, let us introduce you to the Rolls Royce Cullinan 2022, the epitome of luxurious off-road travel now available for your ultimate driving pleasure. As the first all-terrain SUV from Rolls-Royce, this remarkable vehicle brings effortless luxury to your fingertips, allowing you to embark on any adventure with style and sophistication.
Experience absolute freedom with the Rolls Royce Cullinan rent Dubai with Quick Lease. The Rolls Royce Cullinan 2022 comes with exclusive features with a privacy suite inspired by the exceptional rear seat comfort of the Phantom Extended, which offers a private oasis within the rear cabin. The electrochromic glass transforms from transparent to fully opaque with the touch of a button, creating a seamless divide between the front and rear cabins for complete privacy at a moment's notice.
Additionally, the Frequency-Specific Insulation ensures unrivalled acoustic separation, guaranteeing that all conversations remain confidential.
SOME OTHER SPECIFICATIONS OF ROLLS ROYCE CULLINAN 2022
When you rent Rolls Royce Cullinan in Dubai, you will notice that it has been meticulously crafted to provide unparalleled luxury. No luxury has been spared from the exquisite-to-the-touch buttons that command the powered seats, adjustable to your every whim, to the iconic Rolls-Royce clock and lead-crystal champagne flutes. The interior embodies a fusion of classic elegance and cutting-edge technology, seamlessly blending the Golden Age of Motoring nostalgia with the convenience of modernity.
Beneath its refined exterior, the Cullinan boasts remarkable power and performance. A formidable 6.75L twin-turbocharged V12 engine lies at the heart of this extraordinary vehicle, producing an impressive 563 horsepower and 627 lb-ft of torque. Cullinan 2022 accelerates from zero to 60 mph in just 6.7 seconds and reaches a top speed of 155 mph; it delivers a thrilling driving experience. In its Black Badge form, the power is enhanced to an astonishing 600 horsepower and 664 lb-ft of torque. An 8-speed gearbox effortlessly channels this power to all four wheels, ensuring optimal traction and control in any terrain.
Quick Lease is proud to claim itself as the best Rolls Royce car rental in Dubai. We have now added Rolls Royce Cullinan 2022 upon your demand which is named after a legendary giant diamond. The 2022 Cullinan encapsulates unrivalled luxury on wheels, offering an unsurpassable blend of sophistication, tranquillity, and unparalleled comfort. It's time to experience the pinnacle of automotive luxury and embark on unforgettable journeys like never before.
Documents Requirements
Residents and UAE Nationals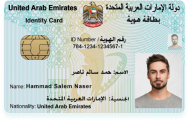 Copy of Driving License & Resident ID
Copy of Resident Visa
Passport Copy (Only for Residents)
Foreign Visitors

Original Passport or Copy
Original Visa or Copy
IDP & License Issued from Home Country
General Information
PAYMENT TYPE
Cash, Credit Card
Car options
APPLE CARPLAY / ANDROID AUTO
Yes
Car options
SECURITY AMOUNT
5000 AED (Optional)
PAI INSURANCE MONTHLY
100 AED (Optional)
PAI INSURANCE DAILY
20 AED (Optional)
FREE DELIVERY (30 DAYS AND ABOVE)
Yes
24X7 CUSTOMER SUPPORT
Yes