Rent Range Rover Vogue 2018 (or Similar)
The UAE holds a treasure trove of experiences for tourists from desert safaris to city tours, sightseeing, and extreme adventure sports. No matter what you are after, Dubai is sure to deliver. Explore this fantastic city and its surroundings. It's a must, and the best way to do this is to hire a vehicle. The perfect vehicle for the job is the 2018 Range Rover Vogue; this exceptionally luxurious SUV oozes style. Keyless entry allows you to unlock the car without using your smart key; you can also control the alarm utilizing this feature. Comfort is the name of the game when it comes to luxury seating relax in the Windsor leather seats that offer 20-way heated front seats with power reclining and memory seats that conform to your preferences.
If you love the sound, then you will appreciate the meridian sound system that has 13 speakers and a dual subwoofer that is easily controlled by the Touch Pro Duo. The rear camera makes parking simple as it improves visibility when reversing. You can see the vehicle perimeter as well as its predicted path for accident avoidance. This next-generation SUV has a 190 kW 3-liter turbocharged V6 engine, which allows it to sprint from 0 to 100kph in just 5 seconds. The grill and bumpers give the Range Rover a sophisticated regal feel. Sporting LED head and tail lights to add the style factor. At Quicklease.ae, we have reasonably priced packages for both long-term and short-term leasing options. Our staff is there to assist you in every way with anything that your heart desires.
Documents Requirements
Residents and UAE Nationals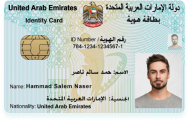 Copy of Driving License & Resident ID
Copy of Resident Visa
Passport Copy (Only for Residents)
Foreign Visitors

Original Passport or Copy
Original Visa or Copy
IDP & License Issued from Home Country
Car options
APPLE CARPLAY / ANDROID AUTO
Yes
Car options
FREE DELIVERY (30 DAYS AND ABOVE)
Yes
24X7 CUSTOMER SUPPORT
Yes