Rent Range Rover Sport 2018 (or Similar)
The Range Rover Sport was designed to create an impact on its sporty design and dynamic muscular stance, giving it a rustic look. When it comes to road performance, the Range Rover Sport can't be beaten. Its 5.0 litre V8 Supercharged petrol engine has an output of 386kw, which is very surprising from an electric engine. The vehicle isn't just visually appealing; it also comes with the latest technology. The infotainment system is home to two 10-inch-high definition touchscreens and a full-colour head-up display, so you don't have to pull your eyes away from the road for even a second. This expertly crafted vehicle is fitted with its signature LED headlights that were designed to use less energy. Keeping cool in the scalding Dubai heat is no problem in the Range Rover make the vehicle the perfect temperature you desire with is 2 zone climate control feature that allows separate control for both the driver and the passengers.
Driver aids include such features as lane departure warning, front, and rear parking assistance and cruise control. Perfect for your holiday in Dubai, this vehicle can seat five people comfortably in its luxurious cabin. As you have come to expect, it comes complete with 5 USB points, Bluetooth, HD radio, and a Wi-Fi hotspot. Visit Quicklease.ae to find great deals available on this vehicle, if you have any concerns speak to one of our expert friendly staff or book online for added convenience. If you want to be able to travel anywhere your heart desires, then the Range Rover is the perfect choice for you, so go ahead and explore Dubai in style. All vehicles are tested for safety regularly as we take your safety very seriously. It also ensures the car you are driving in, is reliable and less prone to accident or any damage.
Documents Requirements
Residents and UAE Nationals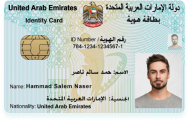 Copy of Driving License & Resident ID
Copy of Resident Visa
Passport Copy (Only for Residents)
Foreign Visitors

Original Passport or Copy
Original Visa or Copy
IDP & License Issued from Home Country
Car options
APPLE CARPLAY / ANDROID AUTO
Yes
Car options
FREE DELIVERY (30 DAYS AND ABOVE)
Yes
24X7 CUSTOMER SUPPORT
Yes