LOOKING FOR A CAR RENTAL IN DUBAI FOR RANGE ROVER SPORT 2024? (or Similar)
Quick Lease is thrilled to announce the inclusion of the highly anticipated 2024 Range Rover Sport in our fleet. This exceptional SUV, recently launched by Range Rover, promises a thrilling driving experience and cutting-edge features. Rent Range Rover Sport 2024 from Quick Lease and step forward for an unforgettable journey in Dubai.
EXTERIOR DESIGN AND PERFORMANCE
The exterior design of the 2024 Range Rover Sport SV retains its iconic appeal, showcasing Range Rover's timeless style. However, the interior has been given a new shape and style. Step inside and experience the groundbreaking features that set this SUV apart. The highlight is the introduction of the Body and Soul Seats (BASS) with front seat transducers that vibrate in sync with the music, adding to the positives of getting a Range Rover rental in Dubai. With a remarkable 29-speaker, 1430W Meridian sound system, you can immerse yourself in an unparalleled audio experience. These seats offer a wellness program designed to bring calmness to occupants, with tracks like Poise, Soothe, Serene, Cool, Tonic, and Glow. Feel the music like never before with the Range Rover Sport SV.
OPTIONAL EXTRAS AND WEIGHT REDUCTION
You can enhance your Range Rover Sport 2024 with exclusive features. Opt for the 23-inch carbon fibre wheels, making them the world's first of their kind. Not only do these wheels exude style, but they also reduce the weight of this robust SUV by an impressive 80 pounds. For further weight reduction, consider adding the optional carbon ceramic brakes, which trim an additional 75 pounds. A carbon hood is also available, shedding a remarkable 168 pounds.
Engine Power and Performance Under the hood, the 2024 Range Rover Sport SV boasts a twin-turbo 4.4-litre V8 engine paired with a BMW mild-hybrid system. This dynamic combination produces a staggering 626 horsepower and 590 lb-ft of torque, surpassing its predecessor by 59 horsepower and 74 lb-ft of torque. Engage the Dynamic Launch Mode to experience the full 590 lb-ft of torque, while other driving modes provide a still impressive 551 lb-ft when you rent Range Rover sport 2024. With these power figures, the Range Rover Sport SV accelerates from 0 to 60 mph in just 3.6 seconds, reaching a top speed of 180 mph. These performance capabilities are truly remarkable for an SUV that weighs 5,644 pounds.
RENT RANGE ROVER SPORT 2024 FROM QUICK LEASE
Upscale your driving experience with Range Rover car rental, available for Dubai residents as well as for tourists at Quick Lease. Enjoy its striking design, exceptional sound system, and exhilarating performance. Contact us today to reserve your rental and indulge in the luxury and power of the Range Rover Sport SV on the roads of Dubai.
Documents Requirements
Residents and UAE Nationals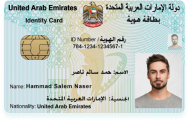 Copy of Driving License & Resident ID
Copy of Resident Visa
Passport Copy (Only for Residents)
Foreign Visitors

Original Passport or Copy
Original Visa or Copy
IDP & License Issued from Home Country
General Information
PAYMENT TYPE
Cash, Credit Card
Car options
APPLE CARPLAY / ANDROID AUTO
Yes
Car options
FREE DELIVERY (30 DAYS AND ABOVE)
Yes
24X7 CUSTOMER SUPPORT
Yes