IT'S TIME TO RENT RANGE ROVER SPORT 2023 (or Similar)
Introducing the all-new 2023 Range Rover Sport, a remarkable blend of performance and luxury unveiled by Range Rover. This latest model showcases enhanced capabilities and technological advancements, making it a perfect choice for Range Rover rental in Dubai. The Range Rover Sport 2023 has set new standards in the world of luxury vehicles. As an exciting prospect, Range Rover has also announced plans to introduce a pure-electric variant in 2024, further embracing the future of automotive innovation.
POWER AND PERFORMANCE TO ENJOY WITH RANGE ROVER RENTAL IN DUBAI
At the heart of the 2023 Range Rover Sport lies a formidable V8 Twin Turbo engine, delivering an impressive power output of 530 PS. With the Dynamic Launch engaged, this powerhouse can accelerate from 0 to 100 km/h in a mere 4.5 seconds. In addition, customers who want to rent Range Rover in Dubai are presented with various options, including potent and efficient mild-hybrid petrol and diesel Ingenium engines. Furthermore, the eagerly anticipated pure-electric propulsion version is set to become available in 2024.
Powertrains in the lineup encompass a selection of robust and efficient options, including two six-cylinder extended-range Electric Hybrid plug-ins. These plug-ins provide an exceptional pure-electric driving range of up to 113 km while emitting a mere 18g/km of CO2.
RENT RANGE ROVER IN DUBAI TO ENJOY ITS LUXURIOUS INTERIOR
The third-generation Range Rover Sport introduces a stunning new interior, elevating the driving experience to unprecedented heights. The redesigned cockpit-like interpretation of the signature Range Rover interior is a testament to meticulous craftsmanship and attention to detail. Get a Range Rover Sport on rent in Dubai to experience its high performance; the third-generation Sport offers enhanced refinement and comfort. The Cabin Air Purification Pro system ensures the creation and maintenance of an optimum interior environment for well-being and alertness. Additionally, various powerful Meridian audio options are available to indulge the senses. Air purification is also a feature in the 2021 Range Rover Sport.
CUTTING-EDGE TECHNOLOGIES WITH RANGE ROVER ON RENT IN DUBAI
Embracing the latest advancements, the third-generation Range Rover Sport boasts the powerful Electrical Vehicle Architecture (EVA 2.0). This innovative system supports the seamless integration of connected technologies, including Software Over The Air (SOTA). With SOTA, remote updates are delivered to 63 electronic modules, ensuring your Range Rover Sport 2023 remains at the forefront of innovation, modern technology, and service throughout its lifespan.
The interior's centrepiece is the Pivi Pro infotainment system, which features a striking 13.1-inch haptic touchscreen that floats elegantly at the centre of the modernist dashboard. This intuitive touchscreen empowers the driver to control various functions, from navigation to media and vehicle settings. Moreover, it adapts and learns the user's preferences, creating a personalized and intuitive onboard experience akin to a reliable and astute personal assistant.
The Range Rover Sport 2023 is a testament to Range Rover's unwavering commitment to delivering unparalleled performance, luxurious comfort, and cutting-edge technology. This remarkable vehicle paves the way for a new era in automotive excellence. Quick Lease offers Dubai car rental range Rover packages for daily, weekly, and monthly rental needs, don't wait anymore and contact us to add luxury to your Dubai trip.
Documents Requirements
Residents and UAE Nationals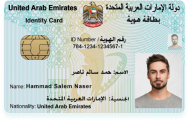 Copy of Driving License & Resident ID
Copy of Resident Visa
Passport Copy (Only for Residents)
Foreign Visitors

Original Passport or Copy
Original Visa or Copy
IDP & License Issued from Home Country
General Information
PAYMENT TYPE
Cash, Credit Card
Car options
APPLE CARPLAY / ANDROID AUTO
Yes
Car options
FREE DELIVERY (30 DAYS AND ABOVE)
Yes
24X7 CUSTOMER SUPPORT
Yes