Rent Range Rover Evoque 2018 (or Similar)
This uniquely designed SUV was built on the design ethos of minimalism and reduction. It has five doors and a sloping roof that turns heads as it drives past. It offers a classy high-end cabin and a host of safety features as well as an all-wheel-drive for the best off-road driving experience. The interior is gorgeous and stylish, as well as very ergonomic. It has a touchscreen LCD interface that allows you to control the audio system, satellite navigation and Bluetooth connectivity or simply link your mobile phone quickly and easily. A feature worth mentioning is the panoramic glass roof that gives the cabin a much more spacious feel. Extra features such as drivers' aids include a rear parking camera and auto handbrake. The Evoque is powered by a 2.2-liter diesel engine and has a 6-speed automatic gearbox that can be controlled by a paddle located on the steering wheel. This vehicle is perfect for longer journeys and is very comfortable for both the driver and the passenger.
This powerful vehicle can be used both on and off-road as it as a host of sporty handling dynamics. To make the most of the Dubai sunshine, the Evoque offers a convertible roof that adds to its sporty appearance. The convertible top blocks out the wind and noise while you cruise along. The front seats provide comfort and support and are completely adjustable in every way. Quick Lease Car Rentals has a friendly approach to leasing and includes deals on long-term and short-term leasing options. All vehicles are available for personal or business purposes. Ask one of our staff to tell you about the great deals we offer. There is no need to stress we have made leasing a car a quick and easy process either online or in-person at one of the most reasonable prices that you will find in the UAE.
Documents Requirements
Residents and UAE Nationals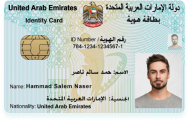 Copy of Driving License & Resident ID
Copy of Resident Visa
Passport Copy (Only for Residents)
Foreign Visitors

Original Passport or Copy
Original Visa or Copy
IDP & License Issued from Home Country
Car options
APPLE CARPLAY / ANDROID AUTO
Yes
Car options
FREE DELIVERY (30 DAYS AND ABOVE)
Yes
24X7 CUSTOMER SUPPORT
Yes