Porsche Cayenne GTS 2018 Rental (or Similar)
It's difficult to think of a car manufacturer more synonymous with perfection than Porsche. For decades, the brand has been churning out luxurious vehicles which seamlessly blend elegance and performance to create the most decadent driving experience possible. The Porsche Cayenne GTS 2018 is one of the most recent - and best - examples of the manufacturer's dedication to quality. A classy ride, the 2018 edition of the Porsche Cayenne GTS features five leather seats, providing plenty of room for all passengers. The car's sport utility body comes topped with a sunroof, allowing everybody within it to bask in the UAE sun. HD and satellite radio can be accessed via the car. For tourists who aren't exactly sold on the UAE's radio programming, the car also features auxiliary audio input, a CD player, and an MP3 player, so you can enjoy all of your favorite music. A wi-fi hotspot is also available, meaning passengers can indulge in all of their favorite movies and TV shows even when on the go. Safety features present in the Porsche Cayenne GTS 2018 include rear parking aid, an anti-theft system, and an optional rearview mirror.
Porsche vehicles are famed for their performance. The 2018 edition of the Cayenne GTS is a good reminder of why that is. The car comes fitted with a twin turbo V6 engine. This engine boasts a horsepower of 440 at 6000 RPM, which is nearly unfathomable if you haven't driven a Porsche in the past. The car also boasts all-wheel drive and an automatic transmission system. The Porsche Cayenne GTS 2018 can be more than a little expensive to buy. It can also be expensive to rent if you choose the typical UAE garage. Thankfully, Quick Lease isn't the typical UAE garage. You can rent this Porsche masterpiece from us for just 484 AED.
Documents Requirements
Residents and UAE Nationals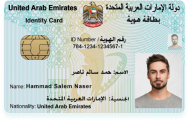 Copy of Driving License & Resident ID
Copy of Resident Visa
Passport Copy (Only for Residents)
Foreign Visitors

Original Passport or Copy
Original Visa or Copy
IDP & License Issued from Home Country
Car options
APPLE CARPLAY / ANDROID AUTO
Yes
Car options
PAI INSURANCE MONTHLY
60 AED
PAI INSURANCE DAILY
5 AED
FREE DELIVERY (30 DAYS AND ABOVE)
Yes
24X7 CUSTOMER SUPPORT
Yes