Porsche Boxster 2018 Rental (or Similar)
When you think of Porsche, you think speed, precision, and performance. The 2019 Porsche Boxster is no exception to this description. With a 2.0 litre 4 cylinder engine you can reach 300 HP at 6500 RPM and a top speed of 275km/h. This Porsche is sleek with its sporty design and rooftop making it perfect for those open-road travels. Despite the rate at which it travels, you will not have to spend a fortune on fuel for the vehicle. The 2019 Porsche Boxster offers excellent fuel economy, making her the perfect travel vehicle. With consumption levels of 11.3 litres per 100km, you can understand why you will love the performance. Porsche has always been famous for their roadsters, ensuring you that their road performance is pristine, as expected. Porsche Stability Management will ensure that you are driving as smoothly as possible.
Accompanied with ABS brakes, you can ensure that you will come to a safe and quick stop if needed. The 2019 Porsche Boxster boasts a 150-litre luggage capacity in the trunk, giving you more than enough space for storing your bags during your trip. With the help of adaptive cruise control, you will not have to sit with your foot on the accelerator along the whole highway. What makes adaptive cruise control amazing is that the vehicle will change its speed per the car in front of you; you do not have to do a thing! The security system will prevent intruders from taking your belongings, ensuring that everything is safe in your vehicle, should you have to make a stop somewhere. The 2019 Porsche Boxster is also fitted with rain-sensing wipers, heated seats, a navigation system, and so much more that will make the overall driving experience of this vehicle comparable to none other. Rent your own 2019 Porsche Boxster from Quick Lease for an affordable price and the best driving experience yet.
Documents Requirements
Residents and UAE Nationals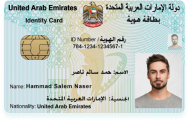 Copy of Driving License & Resident ID
Copy of Resident Visa
Passport Copy (Only for Residents)
Foreign Visitors

Original Passport or Copy
Original Visa or Copy
IDP & License Issued from Home Country
Car options
APPLE CARPLAY / ANDROID AUTO
Yes
Car options
FREE DELIVERY (30 DAYS AND ABOVE)
Yes
24X7 CUSTOMER SUPPORT
Yes