Peugeot 301 2015 Rental (or Similar)
The Peugeot 301 2015 may not have the speed of the sports cars one is used to seeing racing through the streets of Dubai. Nor does it have the elegance of the luxury vehicles which are pulled up at the city's most expensive nightclubs in their dozens. What it does offer, however, is unwavering reliability and strength. A truly robust car, the 301 2015 is a testament to the grit and determination which put Peugeot on the map two centuries ago, long before it even entered the automobile game. Powerful and durable, the Peugeot 301 2015 is perfect for those who need a surefooted vehicle that will take them across the UAE and into its most jaw-dropping cities. It comes fitted with a 1.6-liter 4-cylinder engine that is capable of taking the car from 0 to 100 kilometers per hour in just 10.8 seconds. Additionally, this car's engine boasts a horsepower of 115, as well as 4-speed automatic drive. This allows it to be driven across the many terrains of UAE with no complications.
While the exterior of the Peugeot 301 2015 may not look like strong, it is more than capable of withstanding the searing heat and gusts of sand that are so common on UAE roads. Meanwhile, the interiors of the car makes up for what the exterior is lacking visually. This it does through densely padded multi-fabric seats, air conditioning, an MP3 interface, and a plethora of additional features intended to make those long trips across the UAE enjoyable. Peugeot designed the 301 2015 as a budget car, hoping to make their vehicles accessible to every driver and not just an elite few. However, no garage in the UAE offers as low a rental rate for the vehicle as we do. With daily, weekly, and monthly rental rates available, you can rent the Peugeot 301 2015 from our garage for as little as 64 AED per day.
Documents Requirements
Residents and UAE Nationals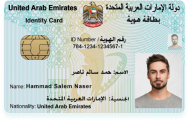 Copy of Driving License & Resident ID
Copy of Resident Visa
Passport Copy (Only for Residents)
Foreign Visitors

Original Passport or Copy
Original Visa or Copy
IDP & License Issued from Home Country
Car options
APPLE CARPLAY / ANDROID AUTO
No
Car options
PAI INSURANCE MONTHLY
60 AED
PAI INSURANCE DAILY
5 AED
FREE DELIVERY (30 DAYS AND ABOVE)
Yes
24X7 CUSTOMER SUPPORT
Yes