Peugeot 3008 2024 Arabian Gulf's Hidden Gem with QuickLease Cheap Car Rentals (or Similar)
The Peugeot 3008 2024 is a beacon of style, comfort, and innovation. This remarkable SUV has not only captured the hearts of car enthusiasts. Still, it has also become a hidden gem for travelers seeking to explore the stunning landscapes and vibrant cities of the Arabian Gulf. And with QuickLease Cheap Car Rentals, embarking on an unforgettable journey through this captivating region has never been more accessible.
The 2024 Peugeot 3008, a masterpiece of French engineering, combines elegance and performance, making it the perfect companion for your Arabian Gulf adventure. Its unique blend of contemporary design, cutting-edge technology, and exceptional fuel efficiency ensures that every drive is a truly luxurious experience. This car is more than just a means of transportation; it's a gateway to exploring the unparalleled beauty and culture of the Arabian Gulf.
In this blog, we will explore why the Peugeot 3008 2024 is the perfect car to explore the Arabian Gulf. From its stylish design to its innovative technology and exceptional performance, you'll soon discover why this car is the region's hidden gem, waiting to be uncovered through the lens of QuickLease Cheap Car Rentals. Join us to explore the Arabian Gulf's treasures with the Peugeot 3008 2024, your ultimate travel companion.
Tips for hiring a cheap car rental
Remembering key points while booking a cheap car rental to guarantee a smooth experience is essential. First and foremost, as a crucial safety precaution, find out if the rental company offers car insurance. Learn the terms and conditions of the car rental agreement and then complete the process. Review the company's past and read client testimonials to determine its reliability. To save time, ensure you have all the required paperwork when picking up your cheap car rental.
Rent A Peugeot 3008 2024 With QuickLease
For several reasons, QuickLease is the best option for renting a Peugeot 3008 2024 car rental in Dubai. You may explore the city in the rental car of your choice thanks to the variety of brands and models we have in our fleet. This is the basis of our offering. We provide that satisfies all of your needs, whether you're looking for the roominess of an SUV, the practicality of a van, the style of a luxury car, the cost of an economical car, or the coziness of a sedan. We stand out for our commitment to affordability. We offer cheap Peugeot 3008 2024 pricing that aligns with market rates and exceptional offers.
Furthermore, our convenient car rental services include free branch pick-up and delivery at your location and comprehensive car insurance for your peace of mind. Every traveler's needs are unique, so we offer rental packages that suit your budget, with options for daily, weekly, and monthly rentals. Our reputation as a trusted luxury car rental provider is backed by thousands of global travelers who have chosen us when visiting Dubai. You can count on us for a seamless, hassle-free car rental experience. Make the smart choice and book with QuickLease today.
Documents Requirements
Residents and UAE Nationals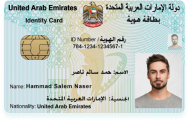 Copy of Driving License & Resident ID
Copy of Resident Visa
Passport Copy (Only for Residents)
Foreign Visitors

Original Passport or Copy
Original Visa or Copy
IDP & License Issued from Home Country
General Information
PAYMENT TYPE
Cash, Credit Card
Car options
APPLE CARPLAY / ANDROID AUTO
Yes
Car options
PAI INSURANCE MONTHLY
100 AED (Optional)
PAI INSURANCE DAILY
20 AED (Optional)
SCDW (PER MONTH)
750 AED (Optional)
FREE DELIVERY (30 DAYS AND ABOVE)
Yes
24X7 CUSTOMER SUPPORT
Yes