Peugeot 3008 2022 (or Similar)
The Peugeot 3008 is a great choice if looking for a spacious vehicle with good control and a sleek exterior. The revamped version of the Peugeot 3008 has managed to do away with the issues that plagued its predecessor. It has also gained plenty of attention due to its striking appearance. The new 3008 is a truly striking vehicle, and its Facelift has brought a brand new frameless grille and aggressive lights at the front and back. It also features a Black Pack option for the top-spec models. This car is equipped with a 1.6L petrol engine that produces 118 PS. It comes with a host of safety features that help keep the vehicle secure.
With Quick Lease Car Rental, you can rent this SUV for as little as AED 150 a day or as much as AED 3700 a month. The car is the ideal companion for off-road trips with numerous navigation features, making it a perfect choice for weekly rental. Its in-built features such as automated transmission, car play, cruise control, reverse camera, and parking sensor are perfect for a gateway with family and friends. We take pride in being the most affordable car rentals company in the country. Our services are rendered to both residents in UAE and tourists who are looking for the ultimate luxury lifestyle. Our fleets are well-maintained, fully sanitized with 24/7 emergency support, and we provide a variety of services that help our customers get around safely. To experience the best rental service, call our team today and book your ride.
Documents Requirements
Residents and UAE Nationals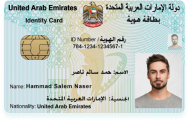 Copy of Driving License & Resident ID
Copy of Resident Visa
Passport Copy (Only for Residents)
Foreign Visitors

Original Passport or Copy
Original Visa or Copy
IDP & License Issued from Home Country
General Information
PAYMENT TYPE
Credit Card, Cash
Car options
APPLE CARPLAY / ANDROID AUTO
No
Car options
PAI INSURANCE MONTHLY
100 AED (optional)
PAI INSURANCE DAILY
20 AED (optional)
SCDW (PER MONTH)
750 AED (optional)
FREE DELIVERY (30 DAYS AND ABOVE)
Yes
24X7 CUSTOMER SUPPORT
Yes