Peugeot 3008 Allure Rental (or Similar)
Here is the second-generation family crossover from Peugeot. With the Peugeot 3008 Allure, the brand has resolved all that was wrong with the original 3008. On first glance itself you'll notice that the Allure is more visually appealing, light in construct, and comes with a longer wheelbase than before. As for the looks, the Allure has been drastically revamped to match the appearance of a crossover SUV. Although the vehicle remains a Front Wheel Drive, a lot of attention has been diverted towards high-quality amenities and interiors.
It's a family-friendly car, giving you a smooth drive on road. Quick Lease Car Rentals offers the Peugeot 3008 Allure at affordable rates with flexible plans. Whether you want the car for a one-day long drive, a week, or a month, we have rates that will suit your budget. This 5-door SUV can be rented by tourists and residents alike thanks to our easy booking process. The highlight of its interiors is the clever use of high-quality materials. Here the main draw is the revamped dashboard and control system. It comes with two configurable systems, one for the driver, and the other to control navigation and entertainment. With clean graphics, smooth and logical operation, the car is meant to not disappoint. Each version of the car comes with an option of phone mirroring.
The car comes with the option of cruise control, so you don't have to worry much after a long journey. Given the shape of the car, the parking sensor adds to its benefits, as the feature allows easy parking, preventing even a minor accident. If you are planning on renting a petrol car, then the Peugeot 3008 Allure checks all the tick boxes, making it an ideal car for a family to rent. The documents required at Quick Lease Car Rentals is minimal making the entire process a lot more efficient. Call us now for more information on how you can rent a Peugeot 3008 Allure in Dubai.
Documents Requirements
Residents and UAE Nationals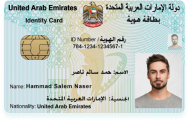 Copy of Driving License & Resident ID
Copy of Resident Visa
Passport Copy (Only for Residents)
Foreign Visitors

Original Passport or Copy
Original Visa or Copy
IDP & License Issued from Home Country
General Information
PAYMENT TYPE
Credit Card, Cash
Car options
APPLE CARPLAY / ANDROID AUTO
Yes
Car options
PAI INSURANCE MONTHLY
60 AED (optional)
PAI INSURANCE DAILY
5 AED (optional)
FREE DELIVERY (30 DAYS AND ABOVE)
Yes
24X7 CUSTOMER SUPPORT
Yes