Peugeot 208 2016 (or Similar)
A small city car ideal to drive in the city of Dubai. It looks a lot better than what most people would expect, giving the class-leading Polo a run for its money. There is ample space for those seated in the front as well as the rear; along with the ISOFIX option in the rear seats. Like any typical city car, this won't give you the thrill of the high speed but does provide comfort when taking it for long drives. The fuel economy is decent, as long as you go easy on the accelerator. Even though the car may seem basic, it does come with features such as hands-free calling and wireless music streaming.
Fitted aluminum door sills, chrome finish on its exhaust pipe and sturdy 17" alloys, is what gives the exteriors a classy look. Unlike most fancy sports cars out there, the seats do not recline, giving you that ultimate comfort and better viewing posture. The 208 version has impressed the audience with its impressive levels of space, stylish looks, and good engine ranges. While it does have certain drawbacks, if you are seeking a car that has the looks and is affordable simultaneously, this Peugeot 208 is worth the shot.
Get in touch with our team today and we would be more than glad to assist you in hiring the Peugeot 208 2016. Our team works round the clock to help you with all your queries.
Documents Requirements
Residents and UAE Nationals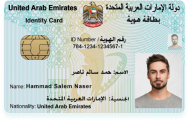 Copy of Driving License & Resident ID
Copy of Resident Visa
Passport Copy (Only for Residents)
Foreign Visitors

Original Passport or Copy
Original Visa or Copy
IDP & License Issued from Home Country
Car options
APPLE CARPLAY / ANDROID AUTO
No
Car options
SECURITY TYPE
Credit Card
FREE DELIVERY (30 DAYS AND ABOVE)
Yes
24X7 CUSTOMER SUPPORT
Yes