Peugeot 2008 2023 (or Similar)
Discover an unprecedented sensation of driving with the all-new Peugeot 2008, equipped with exceptional power and vast capacity hidden beneath its flexible and durable design. Regarding feasibility, while driving, you can rest assured that it is the perfect car. This is thanks to the new 3D i-Cockpit drive station featuring an intuitive driving posture and a panel that is customizable. Moreover, the high ground clearance makes it easy to drive in any situation. Other features include keyless entry and starting, a 3D digital instrument panel positioned in line with the driver's line of sight displaying useful driving information such as navigation and driving aids. At Quick Lease Car Rental, we make renting and driving in this car quick and hassle-free. All our paperwork is transparent, with no hidden fees.
Whether you need the car for a day or long-term, our flexible plans can be tailored to meet your needs. You get free service, maintenance, and 24/7 customer support by choosing us. So, rest assured, our team will always be there in case of emergencies. You can get a free replacement for long-term rentals if your car requires servicing. Give us a call to learn more.
Documents Requirements
Residents and UAE Nationals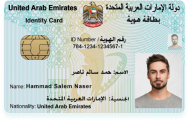 Copy of Driving License & Resident ID
Copy of Resident Visa
Passport Copy (Only for Residents)
Foreign Visitors

Original Passport or Copy
Original Visa or Copy
IDP & License Issued from Home Country
General Information
PAYMENT TYPE
Credit Card, Cash
Car options
APPLE CARPLAY / ANDROID AUTO
Yes
Car options
PAI INSURANCE MONTHLY
100 AED (optional)
PAI INSURANCE DAILY
20 AED (optional)
FREE DELIVERY (30 DAYS AND ABOVE)
Yes
24X7 CUSTOMER SUPPORT
Yes