Introducing the All-New Nissan Sunny SV 2024 (or Similar)
Presenting the 2024 Nissan Sunny SV, a car that embodies Nissan's tradition of producing high-quality cars. Originating from the center of Japan, Nissan is one of the world's biggest and most reputable automakers, with a long history of producing dependable and well-built cars for the general public. This is also true of the 2024 Sunny SV, which personifies Nissan's dedication to excellence and innovation. Whether you're looking for a robust commercial vehicle, a sleek and efficient passenger car, or an exciting and thrilling ride, Nissan offers something to everyone. Because we are committed to staying at the forefront of automotive technology, the Sunny SV, like all of our cars, is equipped with the newest innovations, making driving safer, smarter, and more thrilling.
Rent Nissan Sunny 2024 from QuickLease
Explore the sun-drenched streets of Dubai and the stunning scenery of the United Arab Emirates (UAE) in style with the Nissan Sunny 2024, a car that embodies the essence of this dynamic region. Rent Nissan Sunny 2024 from QuickLease is something you should consider if you want to make your trip across this exciting country unforgettable.
Your go-to source for a top-notch car rental experience in the United Arab Emirates is QuickLease. We have a fleet of Nissan Sunny 2024 for rent cars renowned for their svelte styling, excellent fuel economy, and cozy interiors. The Nissan Sunny 2024 from QuickLease is the best option for travelling around Dubai and beyond, regardless of whether you're there for business, pleasure, or a combination.
Benefits of Nissan Sunny 2024 For Rent
One significant advantage that comes with hiring a Nissan Sunny 2024 for rent from QuickLease is that it will improve your travelling experience. The car is the ideal fusion of comfort and design, with a roomy cabin for a comfortable ride and a chic exterior that elevates your travel experience. Additionally, even on lengthy excursions, its well-known fuel efficiency guarantees worry-free exploration of the UAE. By offering well-maintained cars with cutting-edge safety and entertainment amenities, QuickLease goes above and beyond to ensure that your trip is safe and pleasurable. Additionally, QuickLease provides affordable rental prices, guaranteeing you get the most out of your money. A range of rental packages are offered to meet your requirements and length of stay.
Wonders of the UAE with QuickLease
Rent Nissan Sunny 2024 from QuickLease gives you many opportunities to see the United Arab Emirates. Your trip will be even more delightful with the Nissan Sunny 2024, whether your goal is to take in the natural beauty of the UAE's desert landscapes, explore the historical treasures of Sharjah, or lose yourself in the luxury of Dubai.
Thus, for a dependable, fashionable, and reasonably priced rental experience, QuickLease should be your first choice if you're organizing a fantastic trip around the United Arab Emirates. When you rent Nissan Sunny 2024, you can easily make beautiful memories in this captivating area.
Documents Requirements
Residents and UAE Nationals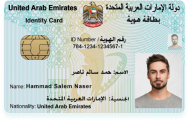 Copy of Driving License & Resident ID
Copy of Resident Visa
Passport Copy (Only for Residents)
Foreign Visitors

Original Passport or Copy
Original Visa or Copy
IDP & License Issued from Home Country
General Information
PAYMENT TYPE
Credit Card, Cash
Car options
APPLE CARPLAY / ANDROID AUTO
No
Car options
SECURITY AMOUNT
1000 AED (Optional)
PAI INSURANCE MONTHLY
100 AED (Optional)
PAI INSURANCE DAILY
20 AED (Optional)
SCDW (PER MONTH)
250 AED (Optional)
FREE DELIVERY (30 DAYS AND ABOVE)
Yes
24X7 CUSTOMER SUPPORT
Yes