Nissan Sunny 2023 (or Similar)
Launching soon in the market along with popular cars in the segment, such as Toyota Corolla and Honda City, the 2023 Nissan Sunny is a no-nonsense C-segment sedan. Well-crafted design, premium interiors, and a new and revised exterior make it a good option for those seeking elegant and classy sedans. This feature-rich car is well-equipped with intelligent technologies, an attractive presence, and advanced safety features. Apart from this, the interiors have ample legroom, headroom, and cargo space so that long drives are hassle-free. You can expect better mileage, smooth performance, and excellent fuel efficiency.
Quick Lease Car Rental thrives on offering the latest car models at the best prices. All our cars are kept in mint condition as they go through a comprehensive screening for early detection of any issues. Moreover, our transparent policy has no hidden fees, so you know you are in safe hands. Feel free to reach out to us today to book the car or learn more!
Documents Requirements
Residents and UAE Nationals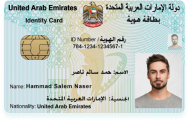 Copy of Driving License & Resident ID
Copy of Resident Visa
Passport Copy (Only for Residents)
Foreign Visitors

Original Passport or Copy
Original Visa or Copy
IDP & License Issued from Home Country
General Information
PAYMENT TYPE
Credit Card, Cash
Car options
APPLE CARPLAY / ANDROID AUTO
No
Car options
SECURITY AMOUNT
1000 AED (Optional)
PAI INSURANCE MONTHLY
100 AED (Optional)
PAI INSURANCE DAILY
20 AED (Optional)
SCDW (PER MONTH)
250 AED (Optional)
FREE DELIVERY (30 DAYS AND ABOVE)
Yes
24X7 CUSTOMER SUPPORT
Yes