Hire Nissan Sentra 2019 (or Similar)
The Nissan Sentra offers a comfortable ride with excellent visibility. The spacious interiors combined with the elegant exterior design makes this an ideal rent a car for anyone who's seeking a vehicle that is affordable and equipped with advanced features. Moreover, when you rent the Nissan Sentra in Dubai, you get to drive both on-road and off-road in Dubai. It comes with a roomy, comfortable, and attractive interior; the Nissan Sentra is one of the largest in its class. The car also has a power driver seat as well as heated front seats, providing you with extreme comfort. The layout of the dashboard is simple and elegant at the same time, with a 5-inch touch screen giving a premium feel to the car. The exteriors of the car are aesthetically designed, giving it a visually pleasing appeal. The sculpted flanks, headlights, and grilles add to the flair of the Sentra.
If you are on the lookout for an affordable Nissan Sentra to rent in Dubai, look no further than Quick Lease Car Rentals. We offer zero hidden charges on all our cars including the Nissan Sentra rental, so you only pay for what you've signed up. With complete transparency provided to every client, we believe we've set a benchmark in the rental industry. Both tourists and residents in Dubai can apply for the car rental with minimum documents required for booking. The rental plans provided are flexible and currently have a further reduction in the prices. When you rent the Nissan Sentra, you may not experience much power, but the vehicle guarantees a smooth drive on the roads of Dubai, so it is suitable for both short and long trips.
A fuel-efficient four-door car is ideal if you are not looking for a vehicle with high performance. Rent the Nissan Sentra as it has earned the highest level in terms of safety, making it suitable for families too. The car features a forward collision warning, rear cross-traffic alert, and emergency braking, preventing any accident. If this seems like the car of your choice, call us today to hire the Nissan Sentra. We also offer free maintenance and service on the car, taking away the troubles of regular and expensive maintenance on cars. Fill up our online form, and we'll have someone to take care of all your requests. For any urgent queries, you can call us on +971565076010.
Documents Requirements
Residents and UAE Nationals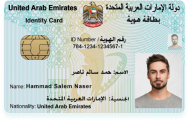 Copy of Driving License & Resident ID
Copy of Resident Visa
Passport Copy (Only for Residents)
Foreign Visitors

Original Passport or Copy
Original Visa or Copy
IDP & License Issued from Home Country
Car options
APPLE CARPLAY / ANDROID AUTO
No
Car options
SECURITY TYPE
Credit Card
FREE DELIVERY (30 DAYS AND ABOVE)
Yes
24X7 CUSTOMER SUPPORT
Yes