Nissan Patrol V6 Platinum 2021 (or Similar)
In a city immersed in tradition yet guided by the future, the all-new Nissan Patrol V6 Platinum 2021 is the ideal choice for all your mobility needs. Conquering various terrains comes as second nature to this robust and sturdy SUV. Feel the commanding presence of the iconic Patrol's design with its new headlights and taillights with sequential turning lights - this fresh new look makes its presence even more unmistakable. Renowned for its capability to rule all terrains, the Patrol Platinum offers a smooth experience irrespective of whether you are in reverse or in the sand. Powered by a 4.0-litre V6 engine, the Platinum produces a modest 274 hp and 394Nm of torque. The one feature that remains standard, however, is the generous cabin space present in this 7-seater. If you are new to this SUV, a Patrol is like renting a studio apartment on wheels.
Step inside to the beautifully designed diamond stitch quilted leather seats that offer comfort and opulence. The wood and leather trims at your fingertips only add to the ambiance of this sophisticated SUV. It is loaded with features such as premium infotainment screens, Apple CarPlay, Android Auto, 13-speaker BOSE premium sound system, advanced driver assists display, and more. With advanced safety features such as emergency braking, blind-spot warning, and rear cross-traffic alert, drivers are guaranteed an enhanced driving experience. To experience the first-class comfort in a Patrol, we at Quick lease Car Rentals are here to help. Our service is open to both UAE residents and tourists, coupled with a quick and hassle-free booking process. To rent the Nissan Patrol V6 Platinum in Dubai, get in touch with us today! From 24/7 customer support to free service and maintenance, with us, you can rest assured of unrivaled quality and service.
Documents Requirements
Residents and UAE Nationals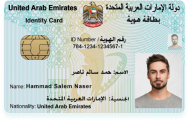 Copy of Driving License & Resident ID
Copy of Resident Visa
Passport Copy (Only for Residents)
Foreign Visitors

Original Passport or Copy
Original Visa or Copy
IDP & License Issued from Home Country
General Information
PAYMENT TYPE
Credit Card, Cash
Car options
APPLE CARPLAY / ANDROID AUTO
No
Car options
SECURITY AMOUNT
3000 AED (Optional)
PAI INSURANCE MONTHLY
100 AED (Optional)
PAI INSURANCE DAILY
20 AED (Optional)
SCDW (PER MONTH)
900 AED (Optional)
FREE DELIVERY (30 DAYS AND ABOVE)
Yes
24X7 CUSTOMER SUPPORT
Yes