Nissan Micra 2019 Rental (or Similar)
It's difficult to think of a car that is as compact and as powerful as the Nissan Micra. For years, the Nissan Micra has been synonymous with performance and convenience. The 2019 model of the vehicle is a testament to the expertise of its manufacturer. It builds upon the legacy of its predecessors by including many of their most popular features, as well as a few that are totally unique to itself. One of our favorite things about the Nissan Micra 2019 is its 4.6-meter turning radius. This, combined with the car's slight size, makes it ideal for cramped cities such as Dubai. Turning and reversing is further simplified by the car's rear-view monitor, which takes the guessing out of parking with its 177-millimeter color screen. We must also tip our hat to Nissan for making this perhaps the most customizable car in the enter Micra line. The car's all-season floor mats come custom-contoured to the footwell, while a chrome exhaust finisher can be added to give the vehicle a look not all that different to the sports cars which litter the streets of Dubai. Finally, a selection of five colored mirror covers allow drivers to turn an often-overlooked feature of their car's exterior into one of its most impactful.
The Nissan Micra isn't all about looks. The performance of the vehicle deserves just as much praise. This car comes available with a 1.0-liter turbocharged 3-cylinder engine. This engine is capable of 99 bhp, although an alternative 1.0-liter engine is available that comes in at 114 bhp. Additionally, there are models which feature a 5-speed manual transmission, while others feature 4-speed automatic transmission. This variety ensures every Nissan Micra driver can get a model that suits them. To experience the Nissan Micra 2019 for yourself, contact our garage today. With daily, weekly, and monthly rates available, you can get behind the wheel of this automotive gem for as little as 64 AED.
Documents Requirements
Residents and UAE Nationals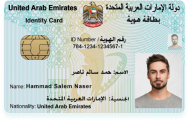 Copy of Driving License & Resident ID
Copy of Resident Visa
Passport Copy (Only for Residents)
Foreign Visitors

Original Passport or Copy
Original Visa or Copy
IDP & License Issued from Home Country
General Information
PAYMENT TYPE
Credit Card, Cash
Car options
APPLE CARPLAY / ANDROID AUTO
No
Car options
SECURITY AMOUNT
1000 AED (Optional)
PAI INSURANCE MONTHLY
100 AED (Optional)
PAI INSURANCE DAILY
20 AED (Optional)
SCDW (PER MONTH)
250 AED (Optional)
FREE DELIVERY (30 DAYS AND ABOVE)
Yes
24X7 CUSTOMER SUPPORT
Yes