Nissan Kicks 2018 Rental (or Similar)
With shopping malls and boutiques aplenty, Dubai is among the top spots in the world for a bit of retail therapy. If you're one of the countless people around the globe preparing for a shopping trip to the UAE, you should consider renting a vehicle that has ample cargo space. Something like the Nissan Kicks 2018 promises all the trunk space a shopaholic may require when storing their bags and boxes. And it's not just the trunk of this subcompact SUV which is rich in space. The car boasts five full-sized seats, making it perfect for any UAE tourist who wants to bring their friends along for the ride. Along with its five cloth upholstered seats (synthetic leather upholstery is available upon request), the interior of this vehicle boasts a plethora of handy and innovative tools. Take, for example, its intuitive infotainment system. Made accessible through the car's 7-inch touch screen, this infotainment system allows drivers and passengers alike to make full use of the Kicks' 6-speaker stereo system. Additionally, Bluetooth connectivity and three USB ports make it possible to share all of your favorite music with everybody in the car. Along with these standard infotainment features, there is also the option of a Rockford Fosgate audio system, Apple CarPlay, Android Auto, and even a Wi-Fi hotspot. That last feature will surely be appreciated by your passengers as you traverse the long stretches of highway which link emirate to emirate.
One of our favorite features of the Nissan Kicks 2018 is how quickly it can spring to life. Whether you're starting the car or just getting it back in motion after a red light, acceleration is fast and smooth. This is largely thanks to the car's 1.6-liter 4-cylinder engine and its 125 horsepower. Despite the power of this engine, the 2018 edition of the Nissan Kicks has superb fuel economy. This will leave you with more money to dedicate to your shopping and dining. Further savings come when you rent this car from Quick Lease, where it is available for just 105 AED per day.
Documents Requirements
Residents and UAE Nationals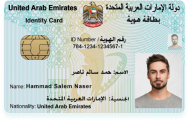 Copy of Driving License & Resident ID
Copy of Resident Visa
Passport Copy (Only for Residents)
Foreign Visitors

Original Passport or Copy
Original Visa or Copy
IDP & License Issued from Home Country
Car options
APPLE CARPLAY / ANDROID AUTO
No
Car options
PAI INSURANCE MONTHLY
60 AED
PAI INSURANCE DAILY
5 AED
FREE DELIVERY (30 DAYS AND ABOVE)
Yes
24X7 CUSTOMER SUPPORT
Yes