Nissan Kicks 2018 Mid Option Rental (or Similar)
It's difficult to think of a more reputable car manufacturer than Nissan. The Japanese automotive giant has been churning out hit after hit for decades. One of its most recent successes is the Nissan Kicks 2018. The 2018 edition of the Kicks is a reminder why the series was so successful when Nissan first introduced it. Its smooth handling is reminiscent of its predecessors, while its shock absorption eradicates any threat posed by even the most taxing patches of UAE road. The exterior of the car is almost mesmerizing in its simplicity, while the interior is almost mesmerizing in its innovation. This innovation comes in the form of the car's user-friendly infotainment system. A standard 5-inch touch screen makes this infotainment system easily accessible, while the even larger 7-inch touch screen of the full model allows you to make full use of its features. The 5-inch touch screen grants satellite radio, Bluetooth connectivity, and a USB port and plays audio through a 6-speaker sound system. The 7-inch touch screen, however, promises all of these things through its 8-speaker sound system, as well as a Wi-Fi hotspot, Apple CarPlay, and Android Auto. We recommend this premium model to anybody preparing for a long drive across the UAE. Its many features will surely be appreciated by all five passengers that the car is equipped to hold.
One of the coolest things about the Nissan Kicks 2018 is the model's inclusion of continuously variable automatic transmission (CVT). This is used in conjunction with the car's 1.6-liter 4-cylinder engine to create a driving experience that is powerful without being taxing on the driver or the vehicle itself. It also makes for remarkable fuel economy, so your budget will not be stretched to its limits. You can save even more money with the Nissan Kicks 2018 by renting it from us at Quick Lease. Our daily rates are so low that you can get behind the wheel of this car for just 117 AED.
Documents Requirements
Residents and UAE Nationals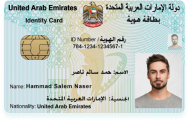 Copy of Driving License & Resident ID
Copy of Resident Visa
Passport Copy (Only for Residents)
Foreign Visitors

Original Passport or Copy
Original Visa or Copy
IDP & License Issued from Home Country
Car options
APPLE CARPLAY / ANDROID AUTO
No
Car options
PAI INSURANCE DAILY
5 AED
FREE DELIVERY (30 DAYS AND ABOVE)
Yes
24X7 CUSTOMER SUPPORT
Yes