Nissan Kicks Rental (or Similar)
Nissan Kicks would be the perfect choice for you to rent in terms of comfort and style. Ranking among the top three in the subcompact SUV class, this stunning vehicle is full of thrilling features. Nissan Kicks is quite a practical car and offers great value for money when it comes to renting it. The four-cylinder 1.6 liter engine of this particular vehicle produces enough power to cruise around the city roads and grasps its own on the highway as well. It is fuel-efficient thus ideal for traffic-congested streets. There is plenty of space among the seats and even in the cargo.
The Nissan Kicks vehicle is well-equipped with driver-assistance features such as an automated emergency braking system. This feature will work spontaneously to apply the brakes if it detects near collusion. Focusing on its exterior, this vehicle is found with fashionable two-tone paint as well as heap custom accessories. In spite of its size being small, it has an impressively large cargo, which is about 400 liters. You could perhaps fit three big suitcases, and if you fold the seats, you could add a total of 5 huge bags. The interior on the other hand has quite a simple and user-friendly cabin. The 60/40 split-folding seats allow you to transform the Kicks to the type of vehicle you long for.
Documents Requirements
Residents and UAE Nationals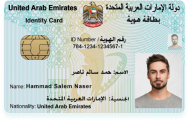 Copy of Driving License & Resident ID
Copy of Resident Visa
Passport Copy (Only for Residents)
Foreign Visitors

Original Passport or Copy
Original Visa or Copy
IDP & License Issued from Home Country
General Information
PAYMENT TYPE
Credit Card, Cash
Car options
APPLE CARPLAY / ANDROID AUTO
No
Car options
SECURITY AMOUNT
1000 AED (Optional)
PAI INSURANCE MONTHLY
100 AED (Optional)
PAI INSURANCE DAILY
20 AED (Optional)
SCDW (PER MONTH)
300 AED (Optional)
FREE DELIVERY (30 DAYS AND ABOVE)
Yes
24X7 CUSTOMER SUPPORT
Yes