Mitsubishi Attrage 2022 (or Similar)
The latest sedan car in the Mitsubishi Attrage range by the reputed Japanese brand classy compact model that is efficient to fulfil your rent a car needs. With a 1.2-litre engine, the new Attrage model assures unbeatable performance by offering higher torque and horsepower while maintaining fuel efficiency. The improved electronic control system and an ergonomic steering wheel provide immense control over the vehicle for a smooth driving experience. This spacious five-seater automatic sedan features stunning interiors using premium quality materials and with perfect finishing. The soft, supportive, and comfortable seats and advanced roominess of the interiors make this sedan an ideal choice for your next trip.
When it comes to passenger safety, Mitsubishi Attrage 2022 car hire Dubai is at the forefront. Fitted with a front SRS airbag system and enhanced pretensioners in the front seatbelts, this sedan is well-equipped to handle any hazardous situation. It also features a novel anti-lock braking system that prevents locking of wheels when the emergency brake is applied, thus allowing better steering ability. This sedan rent a car also comprises an electronic brake-force distributer that even supplies the force to all wheels for better braking. We offer Mitsubishi Attrage 2022 car hire at the best rates, with the daily cost being AED 75/day.
Documents Requirements
Residents and UAE Nationals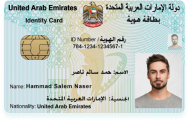 Copy of Driving License & Resident ID
Copy of Resident Visa
Passport Copy (Only for Residents)
Foreign Visitors

Original Passport or Copy
Original Visa or Copy
IDP & License Issued from Home Country
General Information
PAYMENT TYPE
Credit Card, Cash
Car options
APPLE CARPLAY / ANDROID AUTO
No
Car options
SECURITY AMOUNT
1000 AED (Optional)
PAI INSURANCE MONTHLY
100 AED (Optional)
PAI INSURANCE DAILY
20 AED (Optional)
SCDW (PER MONTH)
250 AED (Optional)
FREE DELIVERY (30 DAYS AND ABOVE)
Yes
24X7 CUSTOMER SUPPORT
Yes