Mitsubishi ASX 2022 (or Similar)
Mitsubishi ASX 2022 is a new-generation compact crossover with a snazzy cabin and higher performance. The spacious cabin presenting a comfortable third-row seating, meant for temporary use, is one of the highlights of this luxurious SUV. It presents a sleek interior design with contemporary features such as stylish switchgear, leather coverings, and elegant touchpoints that adds on to the luxurious feel. This elegant crossover is fitted with a 2.5 L four-cylinder engine that produces 181 horsepower and 181 pound-feet of torque. With an automatic transmission system, this front-wheel-drive car offers improved acceleration times compared to other similar models.
Improved from the previous version, Mitsubishi ASX comprises a centrally placed broad infotainment display with the common Android Auto and Apple Carplay. This crossover also flaunts a 10-speaker audio system to experience ultimate sound quality. From a faster response rate to varied data displays, the advanced infotainment system enables smooth navigation while you are driving. It also comprises advanced facilities such as wireless phone charging, a stunning panoramic sunroof, a heated steering wheel, and more. We offer the best deals to hire a Mitsubishi ASX 2022 in the UAE with low prices like just AED 140 for a day.
Documents Requirements
Residents and UAE Nationals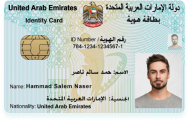 Copy of Driving License & Resident ID
Copy of Resident Visa
Passport Copy (Only for Residents)
Foreign Visitors

Original Passport or Copy
Original Visa or Copy
IDP & License Issued from Home Country
General Information
PAYMENT TYPE
Credit Card, Cash
Car options
APPLE CARPLAY / ANDROID AUTO
No
Car options
SECURITY AMOUNT
1000 AED (Optional)
PAI INSURANCE MONTHLY
100 AED (Optional)
PAI INSURANCE DAILY
20 AED (Optional)
SCDW (PER MONTH)
300 AED (Optional)
FREE DELIVERY (30 DAYS AND ABOVE)
Yes
24X7 CUSTOMER SUPPORT
Yes