Rent Mercedes S600 (Maybach) 2017 (or Similar)
Dubai is well known for its diverse landscapes and breath-taking scenery. It's the perfect place to go on holiday with your family and friends. The best way to explore this fantastic city is with a vehicle of your own. The Mercedes S600 Maybach is the perfect full-sized luxury Sedan for travel needs in the Emirate. Luxury comes standard with its heated and cooled rear cupholders, airplane-style flip-up tables and reclining heated and ventilated rear seats. This understated luxury vehicle feels like a limo on the inside and gives its passengers plenty of legroom to stretch out in comfort.
The 533hp, twin-turbocharged 6.0-liter V12 petrol engine is economical on fuel and will get you where you need to go quietly and effortlessly. The ultimate dual climate control technology is guaranteed to keep you fresh while cruising under Dubai's blistering heat. The Magic Body Control center uses cameras to scan the road ahead and adjusts the suspension accordingly. If you are traveling with kids, then you will appreciate the screens for your back-seat passengers that have a multitude of multimedia options that can be controlled via remote.
The Maybach not only looks the part but can handle itself well on Dubai's sometimes chaotic roads. Safety features provided within the vehicle include airbags that are embedded in the safety belts and instant braking assistance. Whether you drive this beauty yourself or would prefer to be driven around in style by a chauffeur, you won't go wrong with this choice of vehicle. At Quick Lease Car Rentals, we offer the best deals on rental cars in the UAE with both short-term and long-term packages available at pocket friendly prices.
Documents Requirements
Residents and UAE Nationals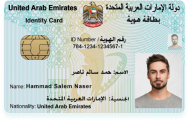 Copy of Driving License & Resident ID
Copy of Resident Visa
Passport Copy (Only for Residents)
Foreign Visitors

Original Passport or Copy
Original Visa or Copy
IDP & License Issued from Home Country
Car options
APPLE CARPLAY / ANDROID AUTO
Yes
Car options
FREE DELIVERY (30 DAYS AND ABOVE)
Yes
24X7 CUSTOMER SUPPORT
Yes