Mercedes S560 2017 Rental (or Similar)
Have you ever found yourself wondering what it would be like, driving on the streets of Dubai, in a high-end car? Now, you no longer have to only dream about it. Turn your dreams into reality by renting a vehicle at Quick Lease Car Rentals in Dubai. This luxurious automatic car comes equipped with a swanky 4.0-litre engine boasting eight cylinders with a turbocharger allowing you to reach 0 – 100km/h in only 4.7 seconds and a max speed of 250km/h. But this 345Kw beauty does not just offer raw speed and performance but also maximum safety and comfort.
With a total of six airbags, you and your passengers are entirely safe during your vacation should something unfortunate happen. You also have brake assist, ABS, traction control, and stability control to ensure that you are cushioned and receiving the smoothest drive possible. We know that the UAE sun can be harsh, which is why the climate control and air conditioning will ensure that you remain relaxed during your travel. You can also listen to your favourite tracks via Bluetooth connection, USB, or by connecting your phone to the auxiliary point. Don't worry about losing your way, as the infotainment system has the latest routes installed on its GPS. Go the distance with the 2017 Mercedes S560 with average fuel consumption of 8.2 litres per 100km. We offer only the best to our clients for their rental needs and can guarantee that the 2017 Mercedes S560 is among the best.
Documents Requirements
Residents and UAE Nationals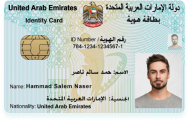 Copy of Driving License & Resident ID
Copy of Resident Visa
Passport Copy (Only for Residents)
Foreign Visitors

Original Passport or Copy
Original Visa or Copy
IDP & License Issued from Home Country
Car options
APPLE CARPLAY / ANDROID AUTO
Yes
Car options
FREE DELIVERY (30 DAYS AND ABOVE)
Yes
24X7 CUSTOMER SUPPORT
Yes