Mercedes S550 2017 Rental (or Similar)
Mercedes-Benz never disappoints when it comes to class, comfort, and performance. The 2019 Mercedes-Benz E350 is a pristine example of the elegance that Mercedes vehicles boast. This 9-speed, rear-wheel drive automatic will allow you to cruise through the streets of the UAE in style. The four-cylinder beauty performs at a magnificent 241 HP at 5550 RPM driven by its 2.0-litre engine. With additional road features like stability control, traction control, and cruise control, among others, you are sure to have a very smooth and comfortable drive. The UAE sun can be harsh, but do not allow that to put a damper on your travel plans. The Mercedes-Benz E350 comes equipped with climate control ensures the car is continuously at a cold temperature.
As you step in, you will notice the leather cover on this 5-seater, and also be impressed by the amount of room there is in the car. The E350 comes fitted with USB auxiliary audio input, a memory card slot, and an AM/FM radio to accommodate your music needs. We know that you are busy, so you might not have had time to charge your phone – luckily, the E350 comes equipped with a power outlet so you can charge your phone on the go. Some prominent safety features include an anti-theft alarm system, four-wheel ABS, and a pre-collision safety system with emergency brake preparation. If you are on the lookout for a vehicle that has all the latest features and amenities, and at an affordable rate, you should visit Quick Lease Car Rentals. It is a premium car rental and leasing company in Dubai. We offer vehicles at a reasonable price, ensuring you don't have to spend a fortune when renting a car in Dubai.
Documents Requirements
Residents and UAE Nationals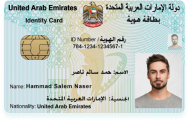 Copy of Driving License & Resident ID
Copy of Resident Visa
Passport Copy (Only for Residents)
Foreign Visitors

Original Passport or Copy
Original Visa or Copy
IDP & License Issued from Home Country
Car options
APPLE CARPLAY / ANDROID AUTO
Yes
Car options
FREE DELIVERY (30 DAYS AND ABOVE)
Yes
24X7 CUSTOMER SUPPORT
Yes