Mercedes S500 Cabriolet 2017 Rental (or Similar)
In the town or on the road, the 2017 Mercedes S500 Cabriolet is guaranteed to provide you with the comfort and performance that you have grown to love in all Mercedes vehicles. This 4.7-litre turbocharged marvel of engineering delivers a 335 kW of raw power. Going from 0 to 100 in a mere 4.6 seconds proves that Mercedes does much more than produce a car with a pretty face. Albeit, one cannot deny that the sleek, elegant, and stylish design of the S500 is enough to make you fall in love before you even step foot into the vehicle. Ride quality ensures that the S500 glides over any road imperfections, providing you with the ultimate comfort vehicle. Road handling and traction are as incredible as expected from a Mercedes; the cruise control option allows you to sit back and enjoy the scenery while the car does the driving for you.
Mercedes does not believe in holding back on the functionality, and one of the customer favourites is the climate control system. This convertible allows you to remain cool and cosy, regardless of the weather condition. The 12.3-inch infotainment display allows the driver to navigate the system with ease. You also have the option of customizing the system. It has a thirteen speaker system, an add-on for those who enjoy listening to music while driving. Safety features are similar to those of the other S-Class vehicles with multiple airbags, stability control, ABS brakes, and anti-whiplash technology, among others. If you want to drive the S500, then look no further than Quick Lease Car Rentals – the best rental vehicle company for traveling around the UAE. We offer affordable rental rates, along with added benefits such as free delivery and pick-up. In case of an emergency, you can take advantage of our 24/7 customer support. Book your Mercedes S500 with us today.
Documents Requirements
Residents and UAE Nationals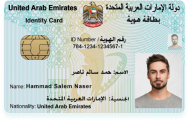 Copy of Driving License & Resident ID
Copy of Resident Visa
Passport Copy (Only for Residents)
Foreign Visitors

Original Passport or Copy
Original Visa or Copy
IDP & License Issued from Home Country
Car options
APPLE CARPLAY / ANDROID AUTO
Yes
Car options
FREE DELIVERY (30 DAYS AND ABOVE)
Yes
24X7 CUSTOMER SUPPORT
Yes