Mercedes S500 Rental (or Similar)
With its impressive levels of luxury and state-of-the-art technology, Mercedes S500 sedan is the German enterprise's flagship and a statement of success. This latest creation has improved on its notable predecessor in every possible way. The new S500 has terrific proportions, a costlier interior, creative safety equipment, and some futuristic features. It contains a 3D gauge cluster, a massive OLED touchscreen, rear-wheel steering for improved maneuverability, and an active air suspension that makes cornering smoother and keeps the passengers safer in case of an accident. A pair of turbocharged powertrains and all-wheel drive makes sure that the Mercedes S500 class sedan can take you to important meetings or entertainment events on time.
Mercedes S500 suggests the sedan with a 429-hp turbocharged 3.0-liter inline-six-cylinder engine. Its powertrains are supplemented by a 48-volt hybrid system (called EQ Boost) and is paired with a nine-speed automatic transmission and 4Matic all-wheel drive. The latest Mercedes S500-class sedan attracts in an all-new generation. It aims towards advancing on the outbound model by offering more class, more comfort, more space, and even more technology. It is also equipped with an all-wheel steering system that makes the big-bodied Merc remarkably easy to maneuver in all the tight spaces.
Documents Requirements
Residents and UAE Nationals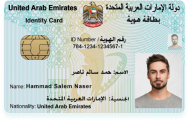 Copy of Driving License & Resident ID
Copy of Resident Visa
Passport Copy (Only for Residents)
Foreign Visitors

Original Passport or Copy
Original Visa or Copy
IDP & License Issued from Home Country
Car options
APPLE CARPLAY / ANDROID AUTO
Yes
Car options
FREE DELIVERY (30 DAYS AND ABOVE)