Mercedes S450 2017 Rental (or Similar)
Similar to its S-class brothers, the S450 does not serve to disappoint. Get the performance, elegance and class that you are used to all wrapped together in this four-door sedan with the performance of a supercar under the hood. The 3.0-litre six-cylinder engine roars with 286Kw power. This automatic luxury will ensure that you are driving in the ultimate style that Mercedes has to offer. Within 5.1 seconds this innovative machine will reach 100km/h with a top speed of 250km/h. Go the distance with the 2017 Mercedes S450 and achieve an average of 6.9 litres per 100 kilometres with a tank of a total capacity of 70 litres. You can travel all of the UAE in a vehicle that is safe, comfortable and performs like a dancer on the road.
As with the other S-classes, safety remains a top priority. The 2017 Mercedes S450 comes fully equipped with ABS, tractions, and stability control as well as brake assist and a total of six airbags. You don't have to worry about protecting you or your fellow passengers, as the car has impeccable safety features. With leather upholstery and heated seats in the front and rear, everyone in the vehicle is guaranteed extreme comfort. The park distance control feature in both the front and back of the car will make parking a breeze. With the Bluetooth feature, you can instantly connect your phone to the system, allowing you to jam to your favorite music. The sleek design is enough to take anyone's breath away. If you want to experience the same feeling, hire the Mercedes from a reliable rental company like Quick Lease Car Rentals. With minimum document requirements and process equally easy for both tourists and residents, you shouldn't miss out on this.
Documents Requirements
Residents and UAE Nationals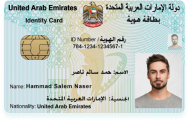 Copy of Driving License & Resident ID
Copy of Resident Visa
Passport Copy (Only for Residents)
Foreign Visitors

Original Passport or Copy
Original Visa or Copy
IDP & License Issued from Home Country
Car options
APPLE CARPLAY / ANDROID AUTO
Yes
Car options
FREE DELIVERY (30 DAYS AND ABOVE)
Yes
24X7 CUSTOMER SUPPORT
Yes