Rent Mercedes G63 2018 (or Similar)
The Mercedes G63 has the look of a military vehicle. It's powered by a 563 horsepower 5.5-liter V8 engine and 4-wheel drive. The snarl from the engine will have you smiling. It has the off-road capability and a 9-speed automatic gearbox or shift gears yourself with the paddles located on the steering wheel. The grill is unique, and the fenders are flared to give it a sportier look. The interior is very luxurious and has a dual dashboard display with a 12.3-inch touch screen that controls the entire system. There is more than enough space for your passengers, including excess space in the trunk. Extra features include Apple CarPlay and satellite navigation. While customized settings allow you to adjust your driving preferences, there is an off-road setting for when you need it and several different driver's aids, including cruise control, a blind-spot warning system, and pedestrian detection alert.
There is a large cabin that is perfect for passengers and is oozing with luxury. Our vehicles at Quick Lease Car Rentals are reasonably priced, and our staff will help you find the right vehicle to suit your needs. There are options available on both long and short-term leasing packages. We want you to save money, so we offer you the best deal. Lease a car and explore the beautiful city of Dubai. If you are in the mood for exploring the dirt road, then the interlockings diffs of the G63 are perfect and offer extra traction. Even though this vehicle is on the larger side, it is still quite economical when it comes to fuel consumption. If you are on a long journey, activate cruise control, and when reversing, there is a blind-spot warning system.
Documents Requirements
Residents and UAE Nationals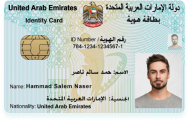 Copy of Driving License & Resident ID
Copy of Resident Visa
Passport Copy (Only for Residents)
Foreign Visitors

Original Passport or Copy
Original Visa or Copy
IDP & License Issued from Home Country
Car options
APPLE CARPLAY / ANDROID AUTO
Yes
Car options
FREE DELIVERY (30 DAYS AND ABOVE)
Yes
24X7 CUSTOMER SUPPORT
Yes