LET US BE YOUR PROVIDER FOR RENT A CAR IN DUBAI MERCEDES G63 2024 (or Similar)
If you want to rent Mercedes G63 in Dubai, you have arrived at the right place. The Mercedes-Benz G-Class has recently marked four years on the road while celebrating its second generation, prompting the renowned brand to prepare an anticipated mid-cycle update that will encompass even the range-topping AMG variant.
Despite the camouflage shrouding its front and rear sections, discernible changes are modest. When you get a Mercedes G63 rental, you will notice that the grille has likely undergone a revision, and a new front bumper has been introduced. As for the headlamps, they remain unchanged for now, retaining their integrated daytime running lights and familiar lighting design.
Considering this is a mid-cycle refresh rather than an entirely new generation, alterations to the sides are minimal. Similarly, the rear of the vehicle sees few modifications, with the taillights appearing nearly identical to those found on the current iteration. The rear bumper, however, does showcase a fresh design, accommodating the license plate and housing the reversing camera between reflectors. As for the spare wheel holder and tailgate, they appear unchanged from their previous form. The Mercedes G63 rent in Dubai at Quick Lease is very economical, making us the best car rental in UAE.
THE BEST MERCEDES G63 RENTAL OFFERS
Naturally, one might anticipate significant changes, but it's important to remember that this is merely a facelift. Consequently, we can expect updates primarily in the realm of technology, such as an enhanced infotainment system and a digital instrument cluster. The steering wheel may also receive a new design, while other upholstery and trim options could be introduced. It won't be surprising if Mercedes-Benz has also taken the opportunity to improve its safety features, although this remains speculative for now.
Regarding the powertrain, the current 4.0-litre bi-turbo V8 engine will persist, maintaining its output and torque figures when you rent a car Dubai G63. However, the G 63 variant may receive an 'E' or 'E-Performance' designation, indicating a power increase. Speculations suggest that it could deliver a combined output of 603 horsepower (612 PS / 450 kW), resulting in even quicker acceleration. Presently, the G 63 accomplishes the 0 to 62 mph (0-100 kph) sprint in 4.5 seconds, with a top speed of 137 mph (220 kph), thanks to its existing eight-cylinder engine generating 577 horsepower (585 PS / 430 kW) and 627 lb-ft (850 Nm) of torque.
Documents Requirements
Residents and UAE Nationals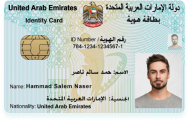 Copy of Driving License & Resident ID
Copy of Resident Visa
Passport Copy (Only for Residents)
Foreign Visitors

Original Passport or Copy
Original Visa or Copy
IDP & License Issued from Home Country
General Information
PAYMENT TYPE
Cash, Credit Card
Car options
APPLE CARPLAY / ANDROID AUTO
Yes
Car options
FREE DELIVERY (30 DAYS AND ABOVE)
Yes
24X7 CUSTOMER SUPPORT
Yes