Rent Mercedes E 350 2019 (or Similar)
Mercedes-Benz never disappoints when it comes to class, comfort, and performance. The 2019 Mercedes-Benz E350 is a pristine example of the elegance that the brand boasts with all its vehicles. This 9-speed, rear-wheel drive automatic will allow you to cruise through the streets of the UAE in style. The four-cylinder beauty performs at a magnificent 241 HP at 5550 RPM driven by its 2.0-liter engine. With additional road features like stability control, traction control, and cruise control, among others, you can rest assured you will have a very smooth and comfortable drive with Mercedes Benz E350.
The smoldering UAE heat can be harsh at times but do not allow that to put a damper on your travel plans. The Mercedes-Benz E350 comes equipped with climate control to ensure you are always cooled off. With five leather seats, you will have more than enough space for your family or friends while on your travels. The E350 comes fitted with USB auxiliary audio input, a memory card slot, and an AM/FM radio to accommodate your music needs. We know that you are busy, so you might not have had time to charge your phone – luckily, the E350 comes equipped with a power outlet so you can charge your phone on the go. Some prominent safety features include an anti-theft alarm system, four-wheel ABS, and a pre-collision safety system with emergency brake preparation. If you are looking for a vehicle that has it all, then look no further than the sleek Mercedes-Benz E350 available for a low rental price right here from Quick Lease Car Rentals.
Documents Requirements
Residents and UAE Nationals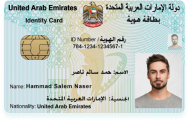 Copy of Driving License & Resident ID
Copy of Resident Visa
Passport Copy (Only for Residents)
Foreign Visitors

Original Passport or Copy
Original Visa or Copy
IDP & License Issued from Home Country
General Information
PAYMENT TYPE
Credit Card, Cash
Car options
APPLE CARPLAY / ANDROID AUTO
Yes
Car options
PAI INSURANCE MONTHLY
60 AED (optional)
PAI INSURANCE DAILY
5 AED (optional)
FREE DELIVERY (30 DAYS AND ABOVE)
Yes
24X7 CUSTOMER SUPPORT
Yes