Rent Mercedes E300 2018 (or Similar)
The 2018 Mercedes E300 is unlike any other vehicle, offering ultra-luxury to anyone who drives the car. The impressive technology includes features such as evasive steering assistance, active lane-keeping, and blind-spot monitoring. The E300 is powered by a turbocharged two lite 4-cylinder V6 engine with a 9-speed gearbox and option all-wheel drive. The fuel consumption is surprisingly economical, which is beneficial when driving through highly congested areas in Dubai. Protect yourself from the heat with dual-zone climate control that allows you to control individual temperatures in each zone. Rain-sensing wipers ensure perfect visibility. The LED lights add a style factor to the car. When you step in, you will notice the soft material leather seats, oozing with luxury. The infotainment system has GPS navigation, Bluetooth, and USB connectivity points. It also supports Apple CarPlay, Android Auto, and smartphone connectivity. It has an 8-speaker audio system, a 12.3-inch infotainment display, and rear-view reversing cameras. Safety features of this model also include a self-parking function.
There are air-bags located in the rear-seats and special equipment Pre-Safe Sound that warns you of an imminent collision. The vehicle is easy to handle and is very stable, especially when driving on open roads. The air-suspension adds to the smooth ride. Quick Lease Car Rentals has terrific packages available for both long-term and short-term leasing options. You may apply for a lease online via our website or speak to one of our expert staff members in person to secure your contract. Our vehicles undergo maintenance to ensure their safety and security. Visit us when you are in Dubai and come and see for yourself, to understand the hype. If you have any questions, our expert staff are here to assist you every step of the way. You are a call away from leasing the car that is stylish on the road, performs efficiently and also looks visually appealing. Call or book online today, and get your hands on fantastic deals at our agency.
Documents Requirements
Residents and UAE Nationals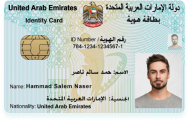 Copy of Driving License & Resident ID
Copy of Resident Visa
Passport Copy (Only for Residents)
Foreign Visitors

Original Passport or Copy
Original Visa or Copy
IDP & License Issued from Home Country
Car options
APPLE CARPLAY / ANDROID AUTO
Yes
Car options
FREE DELIVERY (30 DAYS AND ABOVE)
Yes
24X7 CUSTOMER SUPPORT
Yes