Mercedes E 300 Cabriolet 2018 Rental (or Similar)
Are you looking for the perfect vehicle that encompasses everything from style, class, and performance all in one car? The 2018 Mercedes E300 Cabriolet checks all of these boxes. Whether you are going on a business trip or want a luxury vehicle to rent on your vacation, this is the vehicle that can be the solution to your problems. With a 2.0 litre 4 cylinder turbo engine, you can be sure that you will be driving swiftly through the streets of the UAE. The engine boasts a maximum power threshold of 180kW at 5500 RPM, making her both stylish and fierce. The automatic transmission means that you can spend more time focusing on the road and less effort worrying about shifting gears. Speaking of saving time - you can also save time and money by not having to refill as often. The 2018 Mercedes E300 Cabriolet has a 66-litre fuel tank and will easily get you 100 kilometres on only 7.4 litres of fuel.
The Mercedes E300 is the perfect vehicle to let loose, with the rooftop feature, allowing you to bask in all the sun. The exclusive comfort equipment ensures that you will remain cool or warm during either summer or winter, traveling with the open rooftop. The active brake assist helps in maintaining a safe distance from each car. The 2018 Mercedes E300 Cabriolet comes equipped with an array of features to make your travel experience worth-while, including comfortable leather seats all-round. The navigation system will help you to get around without a hassle and even allow you to connect your phone via Bluetooth. This way, you can listen to your favourite audiobook or music while you are cruising around. Get the 2018 Mercedes E300 Cabriolet from Quick Lease Car Rentals, a reliable and well-known car rental company in Dubai.
Documents Requirements
Residents and UAE Nationals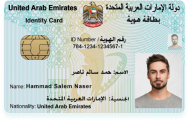 Copy of Driving License & Resident ID
Copy of Resident Visa
Passport Copy (Only for Residents)
Foreign Visitors

Original Passport or Copy
Original Visa or Copy
IDP & License Issued from Home Country
Car options
APPLE CARPLAY / ANDROID AUTO
Yes
Car options
FREE DELIVERY (30 DAYS AND ABOVE)
Yes
24X7 CUSTOMER SUPPORT
Yes