Rent Mercedes Benz GTS 2017 (or Similar)
When you are on vacation, you want to enjoy and make the most of your time. What better way to achieve this, other than through a Mercedes Benz GTS 2017. Mercedes has added a fantastic addition to their sportscar collection that will satisfy your need for speed. Powered by a twin-turbo 4.0-litre V8 engine, the 2017 Mercedes Benz GTS can reach 100km/h in four seconds with a top speed of up to 302km/h. This 2-door rear-wheel drive comes decked with a ferocious dual exhaust and sleek design that will impress even non-car enthusiasts. Get noticed with this attention-seeking car.
Road performance remains undefeated, offering customers the smoothest and safest drive possible boasting AMG performance seats with built-in seat warmers. The back-up assist camera eliminates the usual worry of reverse parking. Like every edition, this one too comes with front airbags, ABS brakes, and an electronic stability system, giving you the ultimate drive. The 7.0" infotainment system provides the driver with access to a high definition view of their vehicle from the assistive cameras. You also have access to GPS, giving you the option of deviating or heading towards any direction of your choice. Play the latest songs by connecting your phone to the infotainment system via Bluetooth. Through Quick Lease Car Rentals, you have the opportunity to hire this exceptionally featured car and drive to any destination at an optimum rate. Every vehicle also has free service and maintenance, so you save up on the additional cost of repairs. This is a wonderful deal, especially for those who are on a budget trip. Get in touch with us to book your car rental.
Documents Requirements
Residents and UAE Nationals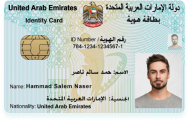 Copy of Driving License & Resident ID
Copy of Resident Visa
Passport Copy (Only for Residents)
Foreign Visitors

Original Passport or Copy
Original Visa or Copy
IDP & License Issued from Home Country
Car options
APPLE CARPLAY / ANDROID AUTO
Yes
Car options
FREE DELIVERY (30 DAYS AND ABOVE)
Yes
24X7 CUSTOMER SUPPORT
Yes