RENT MERCEDES C200 2024 IN DUBAI FROM QUICK LEASE (or Similar)
Introducing the newly released Mercedes-Benz C200 2024, now available for rent. This impressive compact executive car has undergone significant changes, enhancing its size and luxury, making it a must for to go for C-Class rental car. With its resemblance to the esteemed S-Class and a range of advanced features, the new C-Class is ready to deliver an unforgettable driving experience.
Step into the spacious cabin and experience the futuristic interior that exudes elegance. The combination of large screens and customizable interior lighting creates a truly immersive experience. While the materials used generally boast high quality, some areas fall slightly short of premium expectations. Nonetheless, the overall impression remains exceptional.
GET C CLASS RENTAL CAR IN THE PERFECT SHAPE
The heart of the interior houses the massive 11.9-inch centre display, controlling the infotainment system and climate settings. Below it, a row of touch-sensitive buttons provides easy access to various functions, including drive modes and parking aids. When you get a Mercedes C200 rental, you will notice it has a small fingerprint sensor which recognizes the driver, automatically adjusting the car to its preferred settings. Unfortunately, the display is prone to smudging, which may concern some, despite its clear visuals and user-friendly touch controls.
Equipped with the latest MBUX 2.0 system, the C-Class seamlessly integrates wireless Apple CarPlay and Android Auto. A wireless charging pad is located in the centre console for added convenience, ensuring your devices stay powered throughout your journey with Mercedes C Class rental. The leather-wrapped steering wheel features touch-sensitive buttons, although mastering their functions may require some practice.
Under the hood, the C-Class offers a smooth and refined driving experience, a hallmark of Mercedes-Benz vehicles. Its power comes from a 1.5-litre turbocharged inline-four engine with mild hybrid assistance, delivering 201 horsepower and 300 Nm of torque. Rent Mercedes C200 in Dubai to experience its nine-speed automatic transmission that ensures seamless gear shifts. While the performance is not aggressively spirited, the C-Class accelerates from 0 to 100 km/h in approximately 7 seconds, providing a satisfying driving experience.
SAVE YOUR MONEY WITH MERCEDES C CLASS RENTAL
Fuel efficiency may vary depending on driving style, but it's important to note that heavy acceleration can significantly impact fuel consumption. During testing, the C-Class achieved a fuel economy of 9.8 litres per 100 kilometres or 10.2 kilometres per litre. The AMG Line version of the C200 features a sportier engine note in sports mode, enhancing the exhilarating driving experience.
Despite its sporty nature, the C-Class maintains a comfortable ride quality, even with the 19-inch AMG wheels. The well-judged damping ensures a smooth and controlled ride, minimizing discomfort caused by uneven surfaces. The cabin impressively reduces road and tire noise through effective insulation. The steering offers a direct and accurate feel, enhancing the driving dynamics.
Get Mercedes C200 rental and experience the perfect blend of luxury, performance, and comfort. Immerse yourself in its state-of-the-art interior, enjoy the refined powertrain, and revel in the exceptional driving experience that this compact executive car offers.
Documents Requirements
Residents and UAE Nationals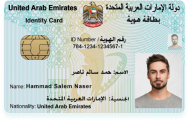 Copy of Driving License & Resident ID
Copy of Resident Visa
Passport Copy (Only for Residents)
Foreign Visitors

Original Passport or Copy
Original Visa or Copy
IDP & License Issued from Home Country
General Information
PAYMENT TYPE
Cash, Credit Card
Car options
APPLE CARPLAY / ANDROID AUTO
Yes
Car options
FREE DELIVERY (30 DAYS AND ABOVE)
Yes
24X7 CUSTOMER SUPPORT
Yes