Mercedes AMG G63 (or Similar)
Mercedes is considered one of the best car manufacturers in the world. It produces a wide range of cars that is fully optimized to provide great driving experience for drivers and comfort for passengers. The AMG G63 is one of the models produced by the brand that meets up to the standard and expectation of quality driving. The G63 is an SUV body style car that comes with 4-doors. Unlike other Mercedes models, the G63 can comfortable accommodate four people, therefore the legroom and cargo space provided is not adequate for long trips. The vehicle is ideal for a stroll down the city or for high-end meetings where you would want to create an impression.
This 2020 model has a petrol engine and uses an automatic transmission, with a mileage of 250. The G63 comes with all the latest technology and features to make driving smooth and easy for just about anyone. It comes with a reverse camera, roof hatch, parking sensor, cruise control, apple car play and android auto, and heated seats for more comfort. The luxurious Mercedes AMG G63 is easy to rent and with AED 2,200 per day, you can cruise around town in one of the most exotic cars from Mercedes. The G63 comes in a stylish black exterior design and has a lovely interior finish that exudes class. It is the ideal luxury car to make a statement entrance. Contact us at Quick Lease Car Rental to get started.
Documents Requirements
Residents and UAE Nationals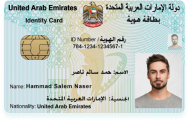 Copy of Driving License & Resident ID
Copy of Resident Visa
Passport Copy (Only for Residents)
Foreign Visitors

Original Passport or Copy
Original Visa or Copy
IDP & License Issued from Home Country
General Information
PAYMENT TYPE
Credit Card, Cash
Car options
APPLE CARPLAY / ANDROID AUTO
Yes
Car options
PAI INSURANCE MONTHLY
100 AED (optional)
PAI INSURANCE DAILY
20 AED (optional)
SCDW (PER MONTH)
2010 AED (optional)
FREE DELIVERY (30 DAYS AND ABOVE)
Yes
24X7 CUSTOMER SUPPORT
Yes