Mazda CX5 2022 (or Similar)
Our distinctive design philosophy, KODO, perfectly captures the graceful new shape of the Mazda CX5. The façade of this crossover SUV, which is one of the best in Dubai, exudes both speed and grace. Every angle and feature of the automobile has been designed to improve the driving experience. Mazda has done it all without sacrificing its exceptional driving dynamics, thanks to features like a supremely quiet cabin and gorgeous Metal Wood decor. As a result, the Mazda accomplishes the seemingly impossible: a perfect balance of versatility, space, innovation, and exceptional efficiency. We all know how unpredictable weather and road conditions can be. When the i-Active AWD system is in charge, the car may anticipate when all-wheel drive is required. It keeps track of everything, from the outside temperature to throttle input and braking patterns.
Safety has become a top priority for all Mazda models, regardless of trim level. Advanced Blond Spot Monitoring and Rear Cross Traffic Alert are just a few of the features. Thanks to these features, drivers will have a sense of security and will be aware of any potential dangers. Are you convinced? If yes, we at Quick Lease Car Rental can help. Rent the car with us today for an unparalleled rental and driving experience.
Documents Requirements
Residents and UAE Nationals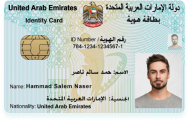 Copy of Driving License & Resident ID
Copy of Resident Visa
Passport Copy (Only for Residents)
Foreign Visitors

Original Passport or Copy
Original Visa or Copy
IDP & License Issued from Home Country
General Information
PAYMENT TYPE
Credit Card, Cash
Car options
APPLE CARPLAY / ANDROID AUTO
No
Car options
SECURITY AMOUNT
1000 AED (Optional)
PAI INSURANCE MONTHLY
100 AED (Optional)
PAI INSURANCE DAILY
20 AED (Optional)
SCDW (PER MONTH)
350 AED (Optional)
FREE DELIVERY (30 DAYS AND ABOVE)
Yes
24X7 CUSTOMER SUPPORT
Yes